Goodyear exclusive tyre partner to MAN ProfiDrive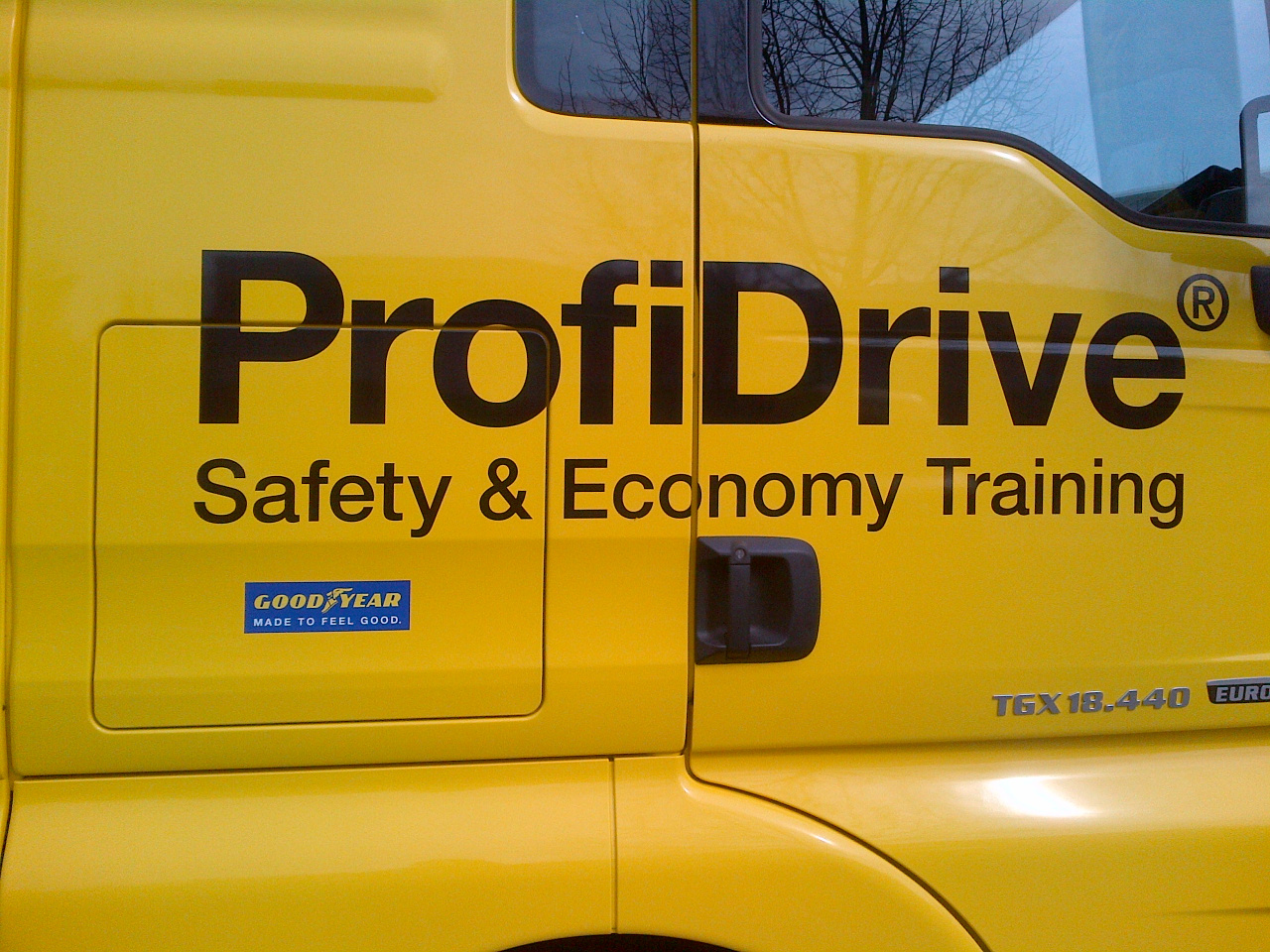 Goodyear reports its selection as exclusive tyre partner to the MAN ProfiDrive driver training programme. As such, all 25 tractor units and trailers used at the main MAN ProfiDrive facility in Germany will be changed over to Goodyear tyres – they will be fitted with FuelMax and KMax tyres along with Omnitrac II mixed-service range. Going forwards, new vehicles entering the MAN ProfiDrive fleet will be fitted from new with Goodyear tyres. Goodyear will take over all tyre service duties and also provide ProfiDrive trainers with tyre training.
The tyre maker views the arrangement as an extension of the long-term, close partnership it has held with MAN in the original equipment segment. "We're very pleased to further deepen our existing partnership with MAN with exclusive fitment on MAN ProfiDrive vehicles," commented Peter Platje, director truck original equipment sales for Goodyear's EMEA region. "MAN ProfiDrive provides us with an additional and valuable point of contact with the users of our products, truck drivers."
MAN ProfiDrive aims to provide a qualified training system that focuses on driver needs while also taking account of those of business owners. Courses held under the ProfiDrive banner cover both theoretical advanced training based on the law governing the qualification of professional drivers (BKrFQG) and professional and practical training to make every day driving safer and more economical.