Michelin introduces agri tyre pressure app for iOS devices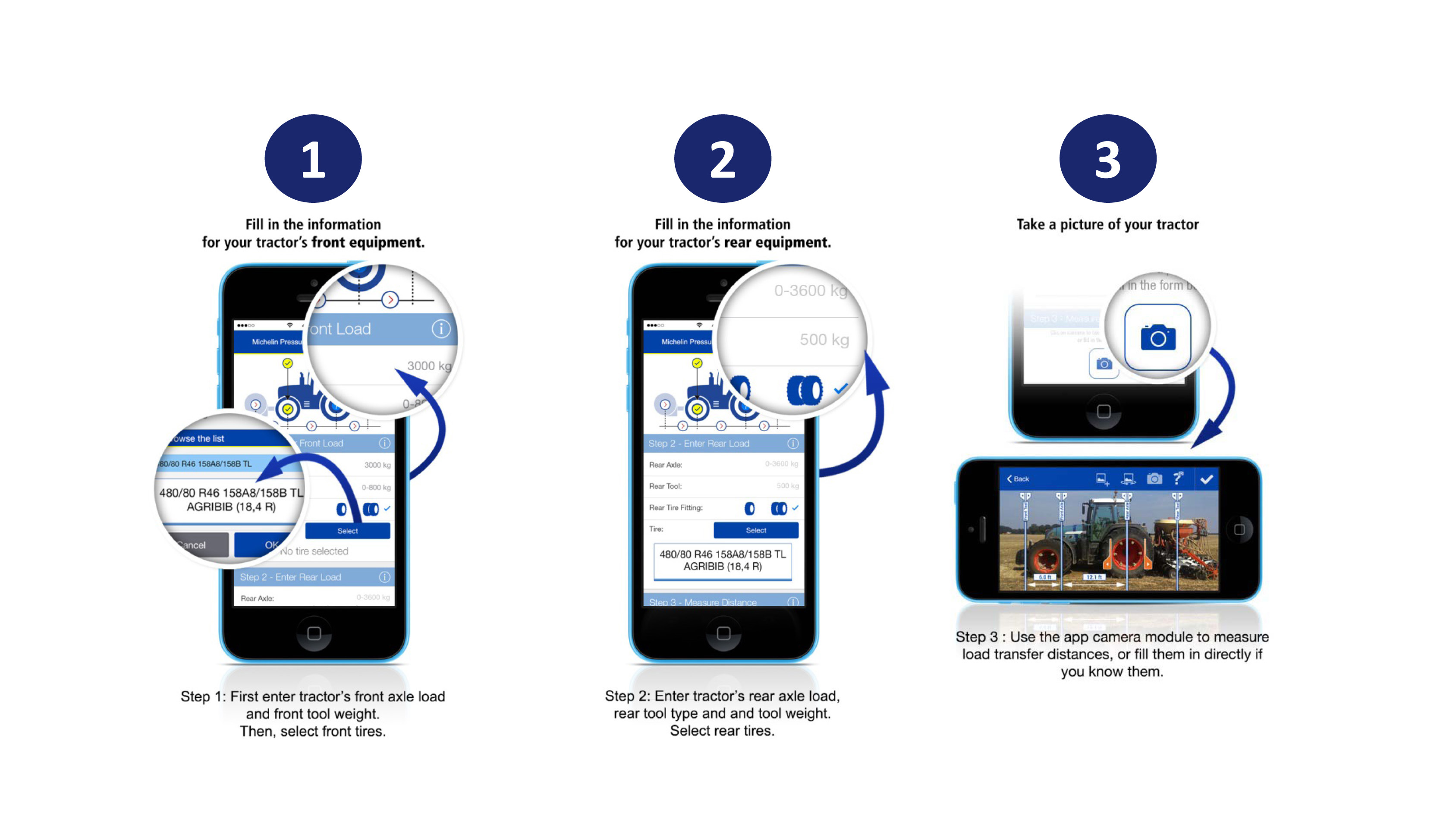 Michelin's free agricultural tyre pressure calculator app is now available for iOS devices, giving even more farmers and contractors access to on-the-spot bespoke tyre pressure advice.
Compatible with iPhone, iPad and iPod Touch devices, the Michelin Pressure Calculator app instantly works out the most appropriate tyre pressure settings for desired load and speed on any farm tractor in just three easy steps.
Firstly, the user must enter the tractor's front and rear axle load and tool weight, and then select the size of Michelin tyres fitted to both the tractor's axles from a simple drop-down menu.
Finally, a quick snap with the device's integrated camera allows the app to calculate the precise load distribution and the length of the overhang, measured from the wheels, to define the tractor's optimum pressure recommendations.
The tyre pressure results calculated and pictures taken for each tractor can be saved in the app's 'My Tractor' menu, and shared by email – ideal for sending pressure calculation results back to the office from the field.
Mike Lawton, commercial director of Michelin's Agricultural Division in the UK and Ireland, says: "The free pressure calculation app has been well received on Android devices, and we're delighted to extend that same capability to iOS users.
"Farmers today can enjoy a wealth of technological assistance with their work, and our development team saw a chance to make sure any tractor fitted with Michelin tyres is running at the optimum tyre pressures. Getting your pressures spot on can help reduce soil compaction and leave shallower ruts – and the fact that such a capability can sit next to a farmer's keys in his pocket is remarkable."
The free Michelin Pressure Calculator app is available for devices with iOS 7.0 or later and Android devices in four languages: English, French, German and Spanish.