Yokohama debuts as Chelsea shirt partner on new home uniform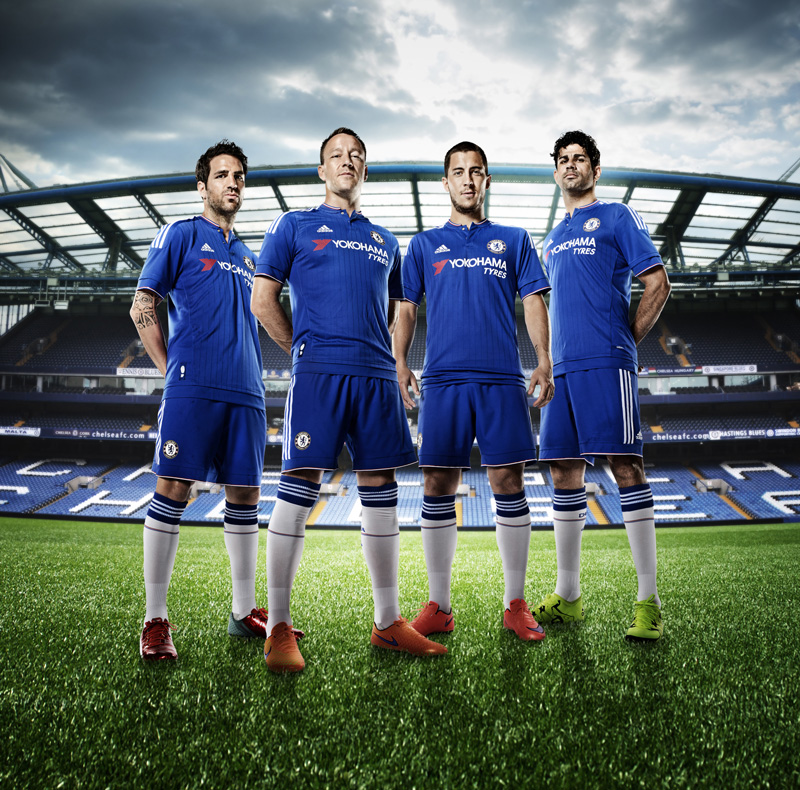 Chelsea Football Club unveiled its 2015/16 home kit today, and the fruits of Yokohama Rubber's £40 million a year deal with the club are clear for all to see – for the first time ever, the familiar blue Chelsea shirt bears the Yokohama Tyres logo.
The tyre maker will gain its first public shirt exposure on 22 July, when Chelsea plays a friendly presentation match against the New York Red Bulls in the USA. The shirt will also go on public sale that day. The new home uniform will make its UK debut at Wembley Stadium on 2 August, during the FA Community Shield match between Chelsea and Arsenal.
According to Chelsea FC, the new home uniform design "stays loyal to tradition" and draws inspiration from several classic shirts by using several design features that made these kits favourites with the fans. "With white and red trims at the collar, sleeves, shorts and socks the kit celebrates these club colours and ties back to the club`s kit history. The vertical pinstripes underline this celebration of Chelsea's history, having been a feature of several iconic shirts from the past 30 years."