GT Radial adds 19.5" GSR225 Combi Road tyres, upgrades 22.5" load index for Euro 6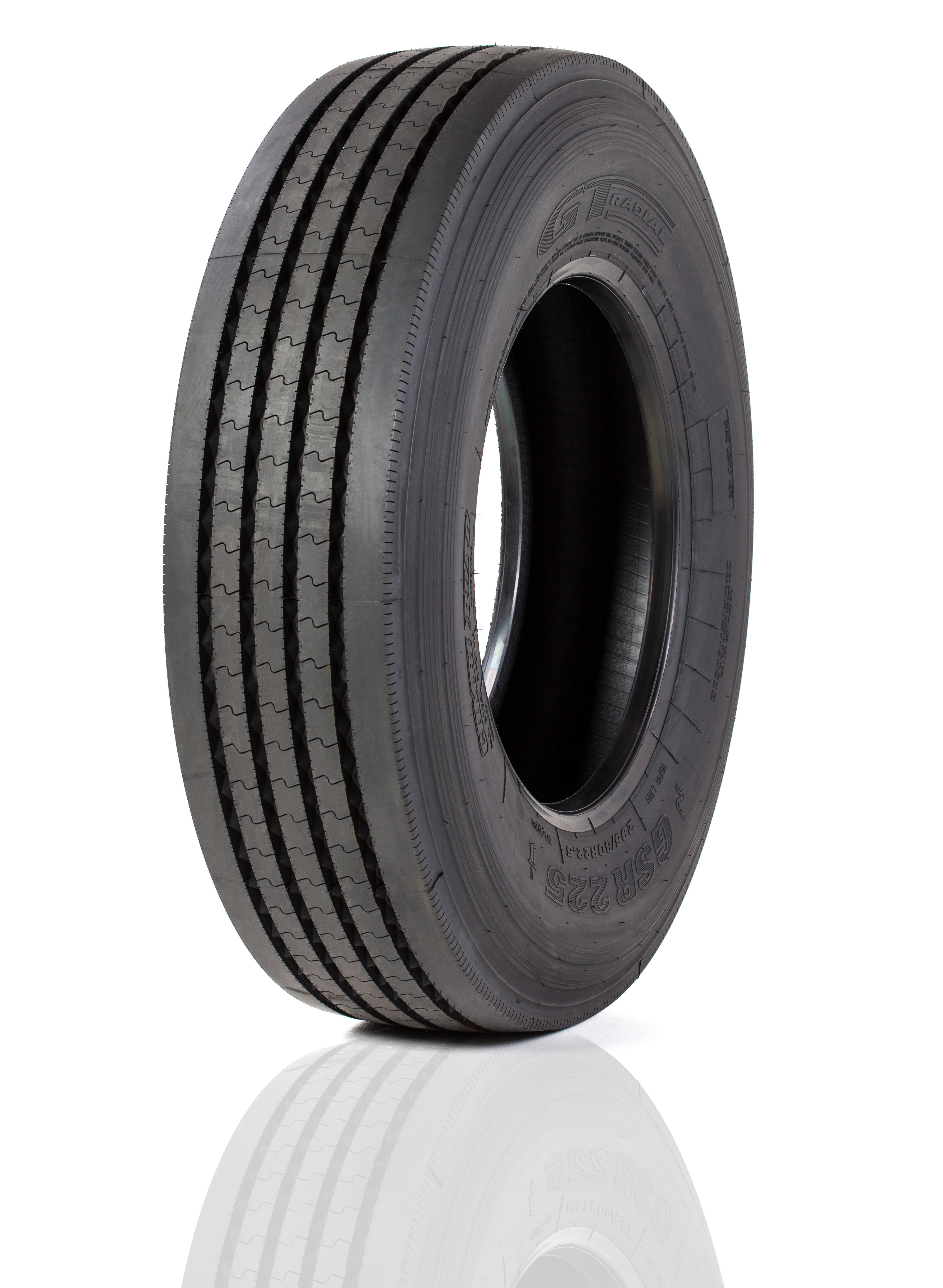 Giti Tire has expanded its GT Radial GSR225 Combi Road multi-use steer axle range with three new 19.5" sizes. In another development for the versatile range, Giti has also upgraded the load index for its next generation 22.5" tyres to meet Euro 6 requirements.
Available now for order throughout Europe, 245/70R19.5, 265/70R19.5 and 285/70R19.5 options have been launched specifically to target smaller commercial vehicles and coaches.
The 22.5" tyres, including the 275/70R22.5, 295/80R22.5, 315/60R22.5, 315/70R22.5 and 315/80R22.5 have seen an increase in load index capacity up to 158/150L to further meet Euro VI requirements.
Designed to perform in both regional and long-haul operations, the high-performance GSR225 Combi Road has specially developed tread and base compounds to deliver exceptional mileage and regular wear, as well as an optimised road surface footprint to deliver excellent wet and dry handling.
A revised groove design claims added stone ejection properties and increased general protection against tearing and curbing, especially when subjected to regular and aggressive regional use.
Tony McHugh, TBR sales and marketing director UK at Giti Tire, said: "The GSR225 Combi Road was our first multi-use tyre when launched in late 2013, since when it has become one of the biggest sellers in our 22.5" truck and bus portfolio.
"We worked in partnership with leading hauliers and coach operators to realise the initial design, and we have done so again in conjunction with our global R&D platforms to improve the next generation tyres still further.
"The extension into the 19.5" category has been done to meet demand from throughout Europe for a truly multi-use GT Radial option for smaller commercial vehicles and coaches, and we genuinely believe it will have the same substantial impact in this vehicle sector."