Apollo comments on Alnac 4G All Season Auto Bild tyre test result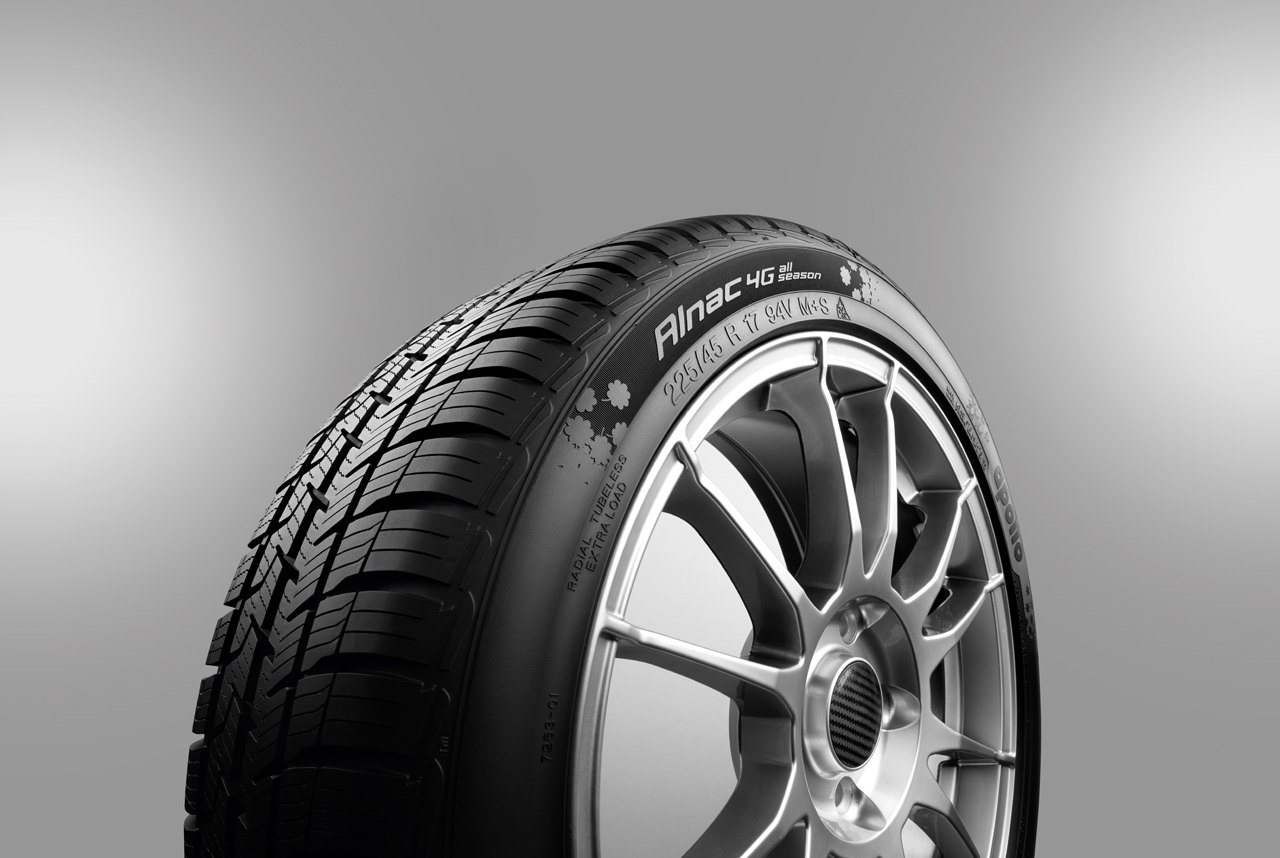 Apollo has commented on the recent positive results achieved by its Alnac 4G All Season tyre in the recent Auto Bild Allrad test. The tyre was ranked first in the mass premium category (second overall), offering superior performance and value for money.
Dr Seshu Bhagavathula, chief technology officer, Apollo Tyres, speaking on the test results, said "The European market for all-season tyres is growing, as more and more people choose to drive on the same tyres throughout the year. Leveraging its 20 years of knowledge on all-seasons, the team at Apollo Tyres' Global R&D Centre in The Netherlands has come out with winner products, such as the Apollo Alnac 4G All Season tyre."
The Apollo Alnac 4G All Season was tested by the Auto Bild team in snowy conditions and on wet and dry roads. Tested in size 215/65 R16, the tyre was fitted on a compact SUV. Auto Bild's editors said the tyre provides: "Good performance on snow, excellent cornering on dry roads and a very low rolling resistance."
As the tread of the Apollo Alnac 4G All Season is asymmetrical, it represents an intermediary between a summer and winter tyre in a visual sense, too. While each segment of the tyre has its own specific purpose, together they are designed for safe driving in all seasons. The low weight of the tyre, along with its low rolling resistance, reduces fuel consumption and, therefore, CO2 emissions.
The Apollo Alnac 4G All Season is available in sizes of 15 to 17 inches and is also provided with the Three Peak Snowflake symbol and the regular M&S code, thereby complying with the guidelines which apply in countries where winter tyres are compulsory.