GT Radial takes the Combi Road to Coach & Bus Live 2015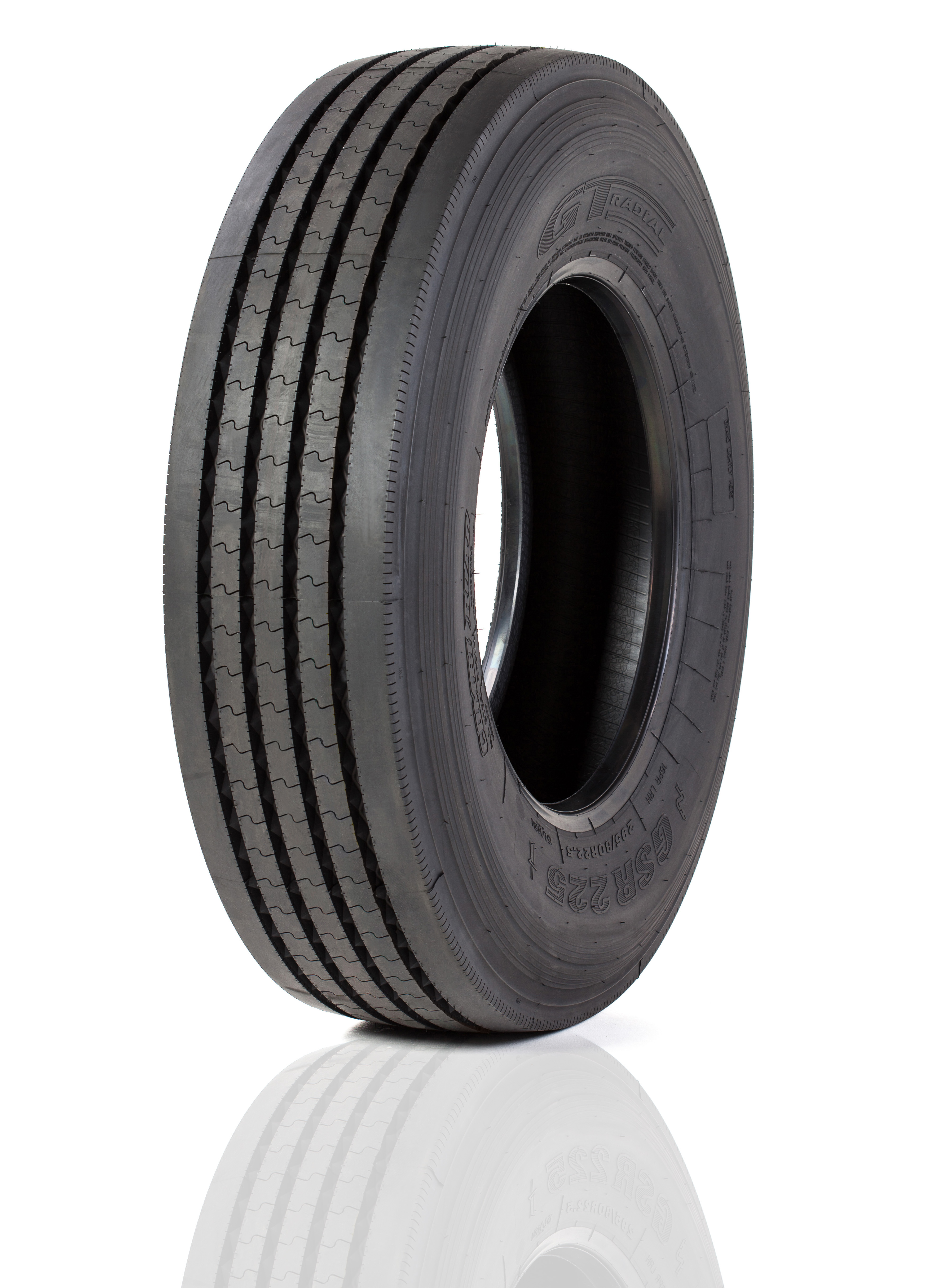 GT Radial will focus on the revised GSR225 Combi Road and GAU861 all-position urban city-bus tyres at Coach & Bus Live 2015. The GSR225 Combi Road, across sizes 275/70R22.5, 295/80R22.5, 315/60R22.5, 315/70R22.5 and 315/80R22.5, has seen an increase in load index capacity up to 158/150L to further meet Euro VI requirements.
A new revised groove design improves stone ejection properties and increased general protection against tearing and curbing, especially when subjected to regular and aggressive regional use, while still delivering excellent mileage and handling.
GT Radial's first all-position urban city-bus tyre, GAU861 has been designed with an extra reinforced sidewall to ensure maximum resistance to curbing and impact damage, while a 20.2mm deep, unique tread pattern ensures good mileage performance combined with extra comfort and reduced noise.
Available in 275/70R22.5, the tyre can be used in both steer and drive positions on both 4×2 and 6×2 configurations and is M+S marked.
Situated on stand D6, visitors will also see the 17.5" GAR820 regional all-position pattern alongside the 22.5" GDL617, GDR621 and GT629 drive axle and GT867 urban tyres. All products are snowflake and M&S marked, indicating excellent traction in mud and snow conditions.
Tony McHugh, TBR sales and marketing director UK at Giti Tire, said: "This will be our third consecutive coach and bus event at the NEC, and every year it proves to an excellent lead generator.
"Throughout Europe we have landed a number of major commuter contracts in the last few years as well as long-term trials with large UK fleets, so its importance cannot be underestimated.
"We have worked hard to create a strong mid-market product portfolio and fleet services to meet all passenger transport requirements, a message we thoroughly enjoy conveying to this audience."