Terraclean conference and inaugural awards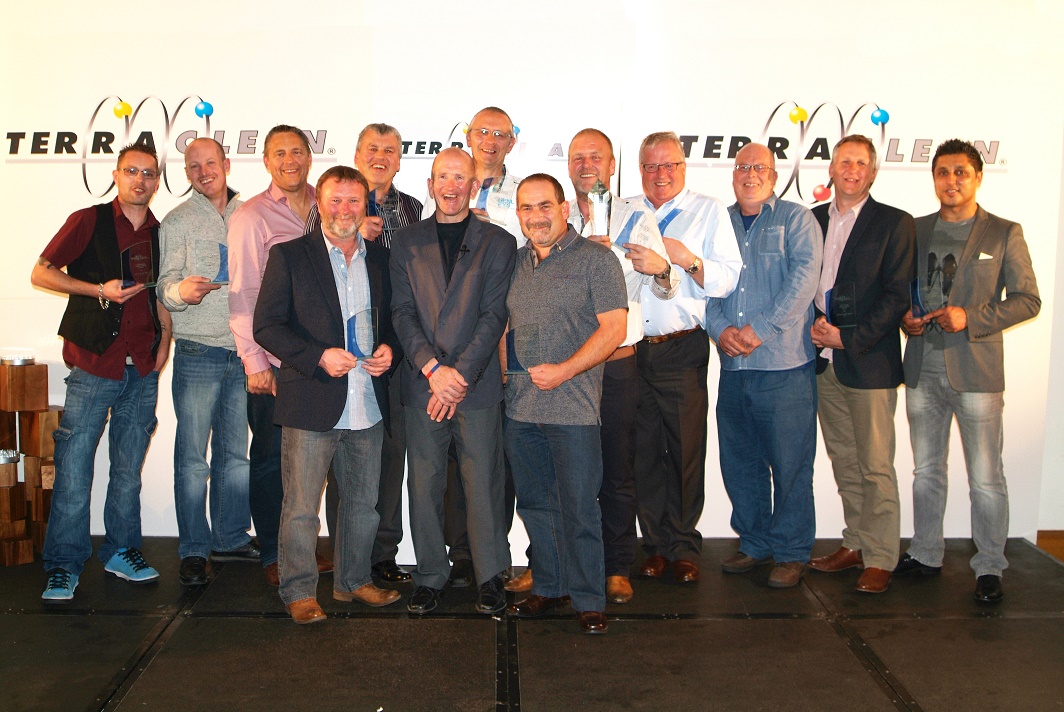 The TerraClean Service Centre network of garages, franchised dealers, mobile mechanics and technicians "is the most progressive network of its kind in the automotive industry," says Randstad Sales director, Phillip Dowd.
TerraClean has successfully held its first ever Service Centre conference and awards with hundreds of people in attendance demonstrating their commitment to growing the TerraClean brand.
Unlike previous conferences, it was the first time the conference was held as part of the TerraClean Service Centre programme, which is part of the brand's progression in the nationwide provision of TerraClean services to motorists.
In a lively conference, which took place at the Holiday Inn Seaton Burn, Northumberland, technicians took centre stage sharing valuable ideas, tips and advice on promoting the TerraClean brand locally, in various forms of marketing activity.
Phillip Dowd, Randstad sales director said: "TerraClean service centres are incredibly active in promoting the brand and the conference has generated plenty of ideas for the network to follow up.  All service centres are happy to share their experiences with fellow colleagues and this is the reason why the network has grown so fast and successfully. The network is the most progressive network in the automotive industry and works together to create sales leads and opportunities."
In the evening, Randstad hosted the first ever TerraClean awards. British Winter Olympics hero Eddie 'the Eagle' Edwards was the special guest presenter and entertained guests with his experiences. Edwards is also the subject of a Hollywood biopic film that will be released in 2016 and starring Hugh Jackman.
There were 11 awards in total and the headline award of "Overall TerraClean Service Centre 2014" went to Gary Wood of The Diesel Doctor. Gary collected the award and a trip for two to Canada, home of TerraClean, saying: "I'm absolutely delighted to win this award. It's great that mechanics like myself and the many others here tonight are recognised for the contributions we make to the automotive industry. TerraClean has been a great addition to my business and its ongoing appointment of more service centres further strengthens the network and brand."