Goodyear expands OTR service portfolio with EM Track III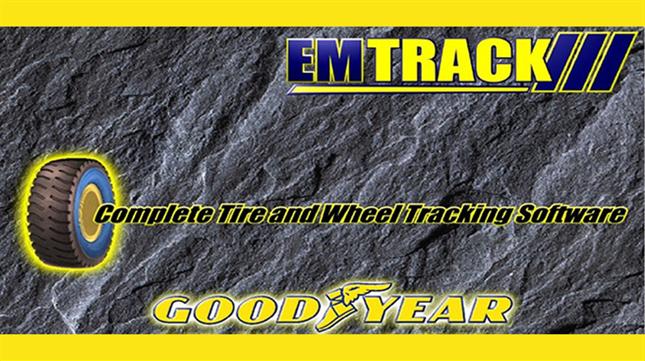 The Intermat 2015 exhibition for the construction and materials industries begins today in Paris, and Goodyear reports it will launch its EM Track III tyre management programme at the company's show stand (F 001, Hal 5a). EM Track III is a Windows-based service tool that is utilised by all Goodyear OTR personnel and aims to lower the total cost of ownership associated with off-the-road tyres. EM Track III can record all tyre-related data and make it available to the customer.
"Tyres, especially those for heavy vehicles and machinery, are a significant investment. We believe that it is essential to support our customers in optimising the use of their tyres to minimise the total cost of ownership," said Octavian Velcan, managing director of Goodyear OTR Tires in Europe, Middle East and Africa. "EM Track III is an innovative service offering that helps optimise tyre service life as well as helping with forecasting and budgeting."
EM Track III in detail
Goodyear´s EM Track III can track a tyre's life from cradle to grave. The system records data including fleet details, tyre and rim fitments and service information such as inspections and tyre pressures. In addition the system allows the creation of specialised reports such as historic and forecast information about the tyre performance. This is available to both the end user and Goodyear's OTR staff.
When a new account is created, details of all the operator's machines/vehicles as well as the tyres fitted and in stock are put on the EM Track III database. The machine information includes tyre-related operational data like for example type of operation, speed, heat conditions, inflation pressures, axle configuration, operational hours and tyre fitments. This information is then used to manage a maintenance programme, which aims at optimising each individual tyre and thus helps keeping the total cost of ownership to a minimum. Goodyear´s EM Track III also helps customers to budget and optimise their tyre inventory. Goodyear additionally offers customers the option to use EM Track III as their in-house OTR tyre management system.