Intermat premiere for Goodyear wheel loader tyres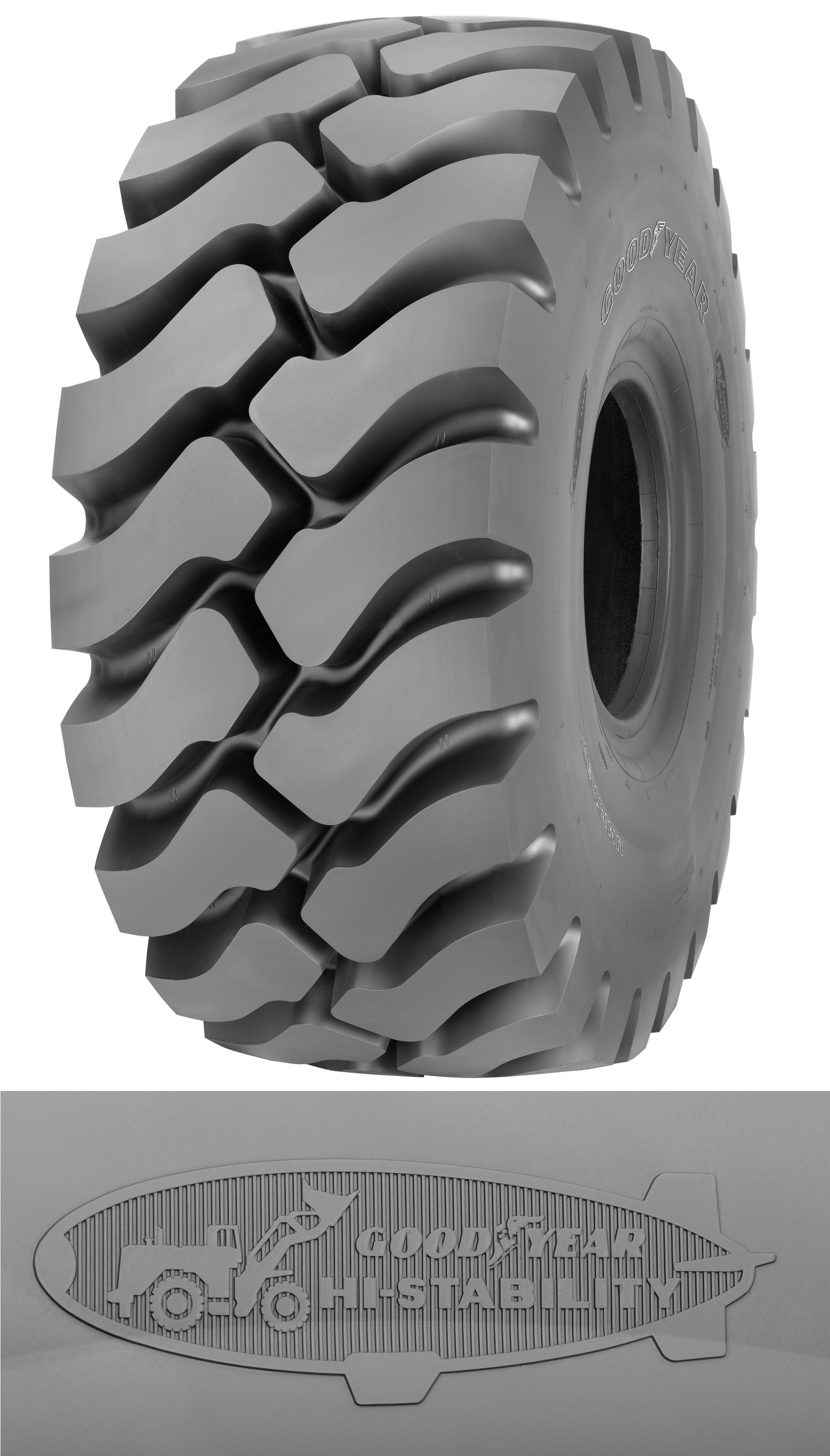 A trio of RT-5D sizes enjoying their global debut at the Intermat construction industry show in Paris complete Goodyear's wheel loader range and fill the remaining gaps in application suitability. A total of five sizes of this level 250 (L5) traction OTR tyre for severe conditions (such as quarries, difficult industrial applications and recycling, open and underground mines) are available following the addition of the new 20.5R25, 23.5R25 and 26.5R25 tyres.
"With the three brand new sizes of our successful RT-5D tyre we now offer a comprehensive portfolio that can be fitted to all kind of wheel loaders," comments Octavian Velcan, Goodyear Dunlop's managing director OTR EMEA. Velcan points out that the new arrivals are, as is the case for the two RT-5D tyres already on the market, manufactured using Goodyear's 'Hi-Stability' casing technology, and he comments that the RT-5D therefore delivers better range, load capacity and operating hours compared with tyres lacking this quality. In this way, the RT-5D helps Goodyear's customers "reduce their total cost of ownership," he adds.
Hi-Stability casing technology combines reinforcements in the bead area, on the casing breakers and at the ply turn-up. This is said to result in enhanced productivity performance, greater protection for the sidewalls in aggressive environments and minimised deflection. Goodyear claims the RT-5D can carry up to 25 per cent more load per cycle versus a tyre built on a non-Hi-Stability casing thanks to its wide and solid non-directional tread, which enables the transport of heavy loads such as those encountered in block handling.
Goodyear describes the tread pattern used on the RT-5D Hi-Stability as "innovative", a pattern "providing outstanding traction performance and a high level of protection against impact and shocks as well as excellent ride comfort." The tyre maker opines that its performance and longevity make the tyre a "great fit for 'front of quarry' applications in difficult operations as well as in recycling." In addition, the manufacturer reports that the RT-5D tread design delivers a high level of protection against impact and shocks, plus powerful traction performance and longevity, particularly in tough environments such as quarrying. The tread design is also given the credit for the comfort levels offered by this latest-generation Goodyear wheel loader range. Vibrations on hard surfaces are said to be up to 30 per cent lower than those experienced when using predecessor tyre the RT-5C.
The three new sizes are complemented by two existing RT-5D fitments, sizes 29.5R25 and 875/65R33.