'Best result since WRC return' – Pirelli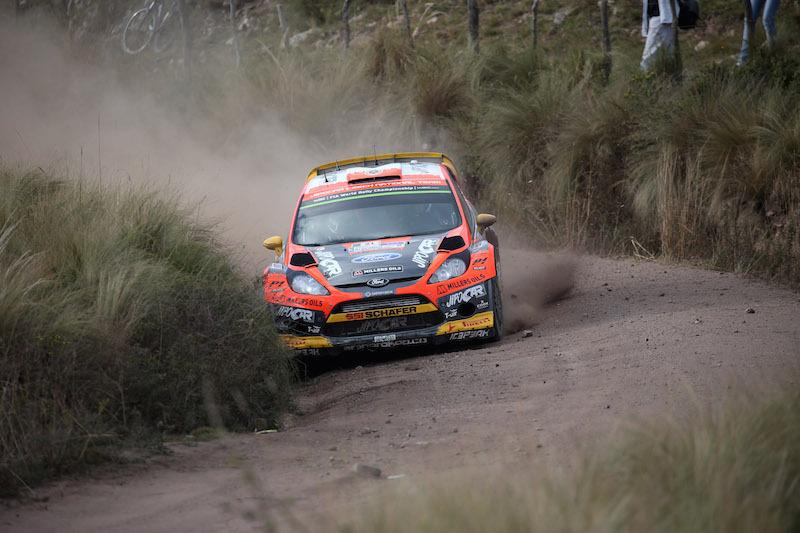 Pirelli has claimed its best overall result on a rally since returning to the World Rally Championship last year. Martin Prokop – equalling his own best-ever career result – claimed fourth place, while in the WRC2 category Qatari driver Abdulaziz Al Kawari claimed victory. Simone Tempestini claimed the Production category too, ensuring a win for Pirelli in all the main support categories and the top results for privateer drivers: the focus of Pirelli's World Rally Championship campaign this year.
Pirelli drivers all used the Pirelli Scorpion KS Reinforced soft compound as the main tyre in Argentina, with the Pirelli Scorpion KH Reinforced hard as the option (for hotter or longer stages). These tyres were both based on last year's K product to make them even more stable and durable for the rally's 12 gravel stages and 365 competitive kilometres. The KH was mostly used during the second run through some of the stages, as well as the opening day when temperatures reached 29 degrees centigrade ambient and 35 degrees on the ground.
Pirelll senior engineer Matteo Braga commented: "With private teams, we have been knocking on the door of the overall podium thanks to a brilliant drive from Martin, and we have also claimed the class wins courtesy of Abdulaziz and Simone. The fact that we have been able to challenge the factory teams in such a way I think underlines the strength and performance of our product.
"This year was particularly tricky in Argentina, which the phenomenal rate of retirements showed. In fact, a proportion of the planned distance had to be shortened, due to extreme weather making the roads impassable. Our reinforced K tyre nonetheless coped brilliantly with the conditions once more to score the best result of our return so far. I'd like in particular to mention the amazing drive from Yuriy Protasov, who frequently set times with a WRC2 car that were in the top 10 overall. From start to finish, he showed incredible spirit. On behalf of us all I would also like to pay tribute to the amazing Argentine fans, who as usual provided brilliant support."
The next round of the World Rally Championship will be Rally Portugal from May 21-24.