Double Dmack podium in Argentina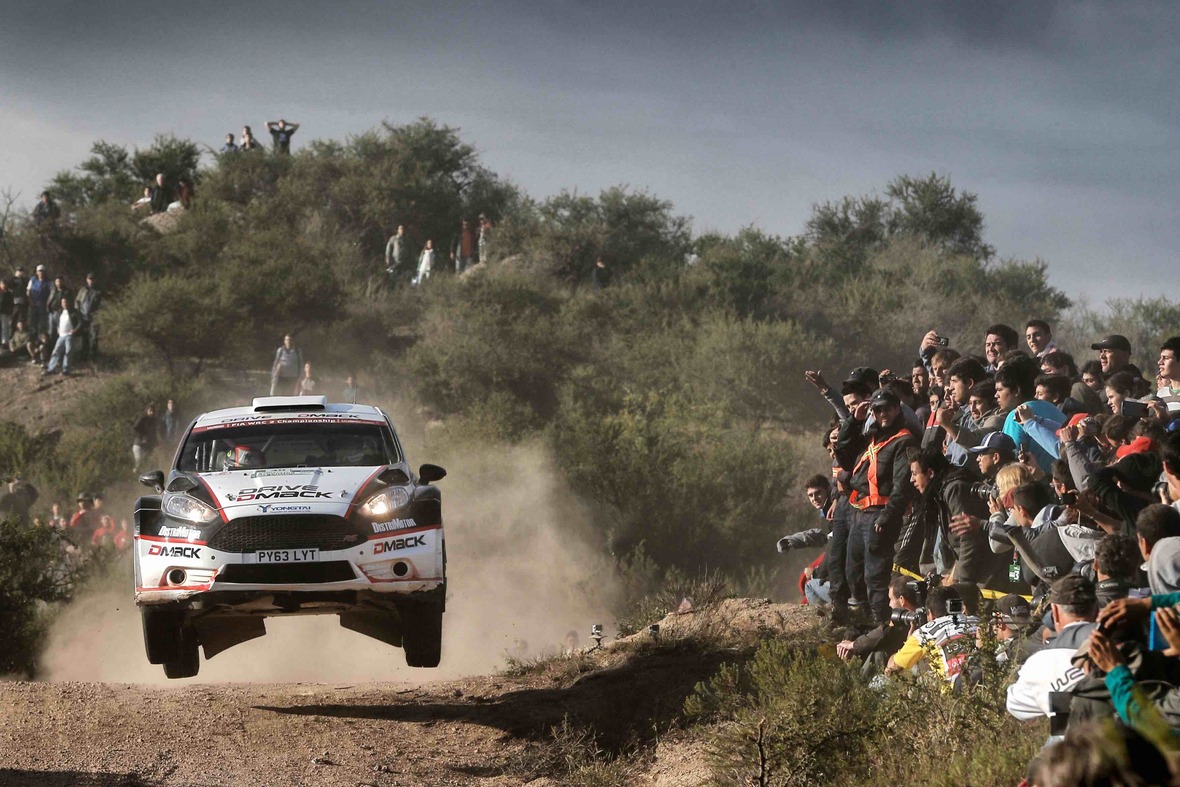 Dmack runners scored a double WRC2 podium at Rally Argentina – an event the tyre supplier described as one of the toughest in the recent history of the World Rally Championship. Paraguayan Diego Dominguez finished second while Drive DMACK's Jari Ketomaa battled through a troubled three days to take third.
In an event which saw a number of the field succumb to the punishing pampas stages, the result allows Ketomaa to extend his lead at the top of the WRC 2 Drivers Championship while the Drive DMACK squad continues to top the table in its defence of the teams' title.
The arduous Argentine roads were much tougher than expected with their extreme conditions likened to classic iconic challenges such as the Safari and Acropolis rallies. Heavy rain over the last few months had washed away the soft top surface, resulting in exposed bedrock and huge, sharp stones.
The result was one of the toughest challenges in recent events and Dmack's gravel tyres, manufactured in partnership with Yongtai in China, had to deal with a diverse and ever-changing range of conditions. The company said its DMG+2 tyre coped well, providing crews with the strength and durability to deal with the rough roads and the performance to seal two podium places. Dmack runners used both available compounds, the soft S6 and the hard S3, to deal with the gruelling gravel roads.
Dick Cormack, Dmack managing director, said: "We knew it was going to be a difficult event but the conditions exceeded expectations. Our tyres performed exceptionally well to overcome the challenges and I'm pleased we could help Diego and Jari finish on the podium. Diego drove a great rally while Jari and the Autotek team managed the situation well to overcome a range of problems and ensure we still lead both driver and team championships."
Jari Ketomaa said: "I have to say this was one of the hardest events I've done for a while. The stages were punishing on cars and tyres and it was difficult to get a good feeling. But rallying is all about mastering the situation and we did the best job possible. It was important to get a podium again and the finish means we stretch the lead a little in the championship."