Scorpion Gravel tyre helps Pirelli to WRC2 podium on WRC return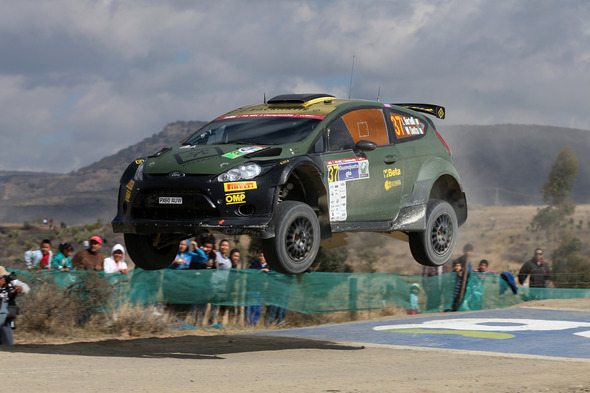 Pirelli's all-new Scorpion Gravel tyre helped two cars achieve WRC2 podium finishes on its return to the World Rally Championship, after a three-year absence. Pirelli is supplying tyres on a customer basis to privateers, and Lorenzo Bertelli (13th overall and second in WRC2) in his Ford Fiesta RRC, and Max Rendina (14th overall and third in WRC2) with a Mitsubishi Lancer both achieved top-three places in their class on the new tyre. Rendina also won the Group N Cup for the second time in a row, on only his second WRC outing outside Italy. The highest-placed Pirelli runner overall on the event was local man Ricardo Cordero, who was 12th in a Mitsubishi Lancer.
On the highest and hottest round of the World Rally Championship, Pirelli brought the hard compound Scorpion XR5 tyre and the soft compound XR7. The new XR is a symmetrical (non-directional) tyre, which makes each tyre interchangeable on either side of the car, giving team more flexibility. The unique construction means that it works well on hard surfaces as well as loose gravel: both of which were in evidence in Mexico.
Pirelli's senior tyre engineer Matteo Braga said: "Mexico proved to be one of the toughest events of the year, as the attrition at the front of the field showed. Unlike Sweden we didn't have any drivers running in the top class, but we still managed to show the qualities of our new XR product, which contains some sophisticated new materials following a complete redesign, in the WRC2 class.
"We placed two cars on the podium, with both drivers showing front-running pace in the category, despite the unfamiliar conditions against strong local experts. Our XR tyre proved to be very resistant, with little degradation even in the very long stages such as the 55 kilometres of Guanajuatito: one of the toughest tests of the year. Levels of wear were also very contained, which allowed the drivers to show a strong performance in all conditions, however rough. So, on only the third event of our WRC return, this is very encouraging for the future."