Bridgestone is Thailand's 'best-selling tyre' – again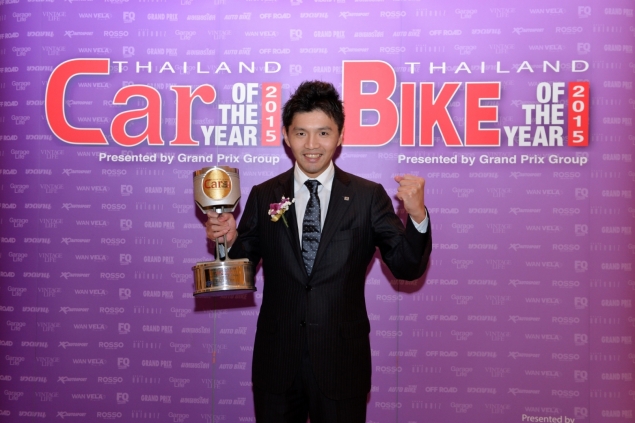 For the 17th consecutive year, Bridgestone has been voted the best-selling tyre in Thailand. Bridgestone Sales (Thailand) Co., Ltd. received the 'Best Selling Tyre Award' at the recent 'Thailand Car of the Year 2015' awards ceremony in Bangkok. The accolade was presented by Dr Atchaka Sibunruang, permanent secretary of Thailand's Ministry of Industry.
"Bridgestone is honoured to receive this award, and be recognised by consumers that we provide products and services of superior quality," shared Yoshihiro Mizobata, manager of the marketing and service division within Bridgestone Sales (Thailand) Co., Ltd.'s Consumer Business Group. "Our commitment to customers is that Bridgestone will continue to provide the best products and services possible, while striving to serve each and every customer as an individual with unique requirements."
The Thailand Car of the Year awards are jointly organised by the Thai government and private sector groups, including the Society of Automotive Engineers Thailand, Thailand Automotive Journalists Associations, Royal Automobile Associate of Thailand, and Grand Prix International Co., Ltd. The awards aim to promote the country's automotive industry and facilitate the goal of attaining sustainable growth that it on par with international standards.