Bridgestone holds annual TQM conference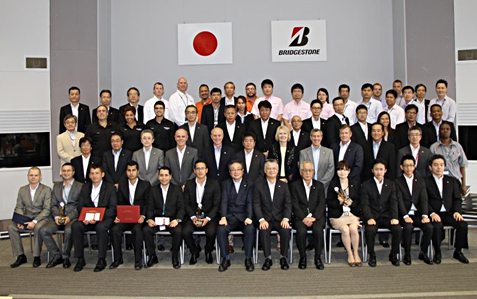 More than 270 Bridgestone Corporation employees from around the world have attended the company's fifth annual Bridgestone Group & Global Total Quality Management (TQM) Conference in Tokyo. Bridgestone reports that as has been the case since 2010, this year's conference was held with the goal of encouraging ongoing and further improvement throughout the global Bridgestone Group. Examples were shared from various Bridgestone Group companies of activities that have led to improvements, with the aim of allowing attendees from around the world to learn from the efforts and accomplishments of their fellow employees.
Five TQM Awards and three Impression Awards were bestowed at the conference upon Bridgestone facilities whose efforts towards improvement were deemed "superior". And three – Bridgestone Tire Japan Co., Ltd., Bridgestone Americas Inc. Cuernavaca (Mexico) plant, and Bridgestone Europe NV/SA Poznan (Poland) plant – earned the Grand Prize, an award first given this year to further stimulate TQM activities.
The theme for the conference was "Standards are Our Guiding Principle. Actively Implementing Kaizen Through the Genbutsu-Genba Concept" (genbutsu-genba, or decision-making based on verified, on-site observations, is one of the four foundations of the 'Bridgestone Essence', the company's corporate philosophy).