PCL products will look different, but are the same quality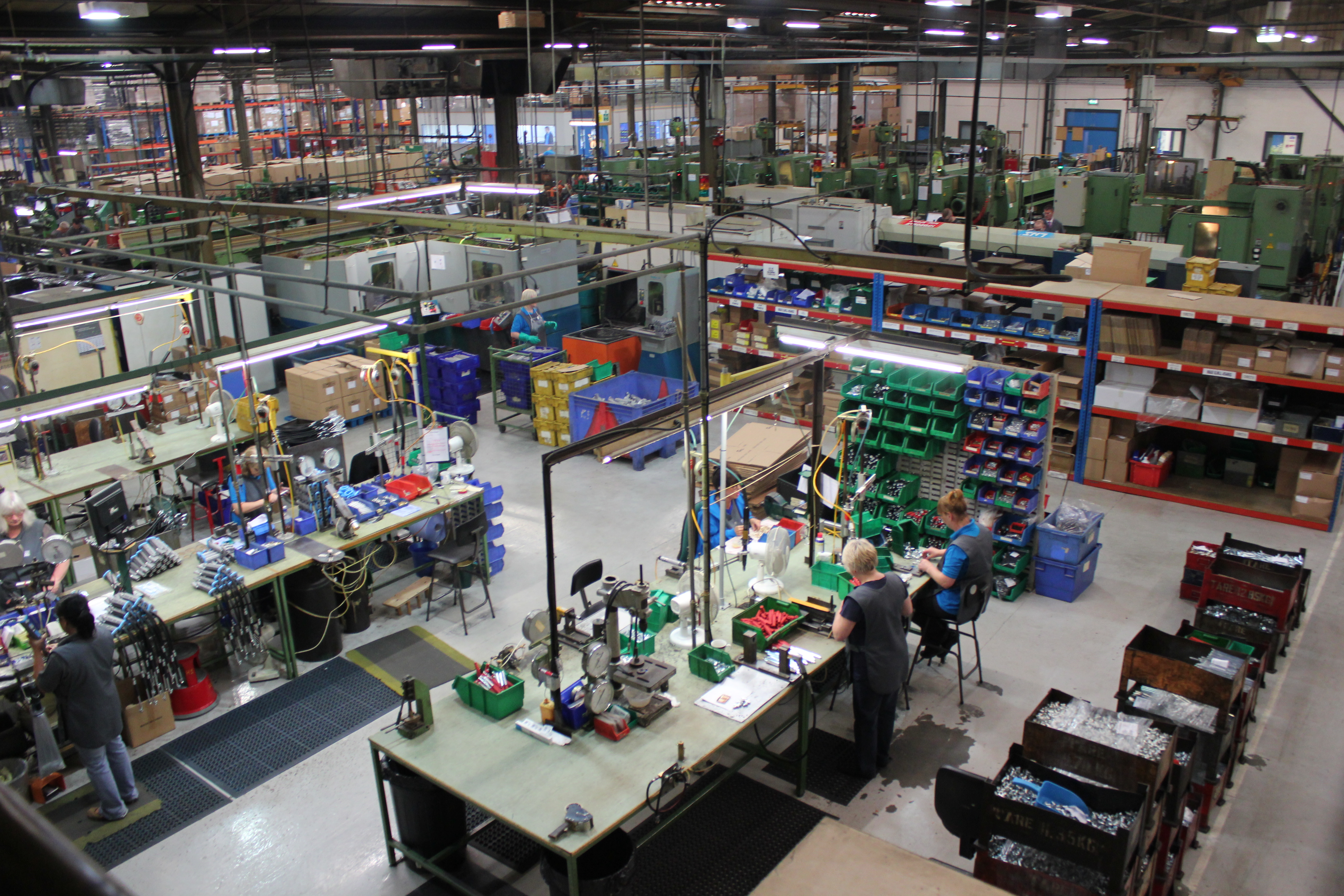 Following the news that PCL is changing the colour of its couplings, Tyres & Accessories reports on recent visit the company's Sheffield headquarters.
While switching from silver to gold is arguably an aesthetic improvement it is clearly a lot more than that. As we have seen there are clear environmental and ethical benefits (several times during T&A's tour company representatives spoke of how the switch was simply the right thing to do from a number of perspectives). It is also about communicating both the change and the reasons for it. Indeed, it is now that the phased changeover is well underway, that the tough work really begins.
For a company like PCL, it is about much more than telling all its customers that PCL products will no-longer be golden coloured. Rather it is about communicating all the reasons why, which we have examined above. This is important because, despite the fact that the official changeover only began recently, certain silver coupling products have already been seen on the market masquerading as PCL product. The obvious problem is that they aren't. What's worse is that the quality of these fake PCL couplings was vastly inferior to the genuine articles. The problem hit a peak when one customer sent back a batch of apparently PCL products, he was dissatisfied with only for PCL to discover that these were not produced by the Sheffield-based company.
They say that imitation is the highest form of flattery, but with the decision to move away from hexavalent chromium and therefore towards silver colour products that have a similar hue to the fake articles. That PCL continues apace with the gold-to-silver changeover regardless, speak of the company's commitment to do the right thing despite that fact that brand theft and product forgery is something the company has experienced in the inflation technology sector as well (see separate article on PCL's activities in mainland China for more on this).
Forging ahead despite counterfeiting
But when you think of it, PCL's decision to forge ahead with its plans irrespective of external pressures and complications isn't that surprising. The company is a real pioneer in its field having obtained its first patent in 1944 and having been going for around 78 years. The PCL brand is not just synonymous with quality, but is quite literally a benchmark. The firm's parts arts are used in Nato submarines. When BSI were writing the details upon which our British and subsequent European standards were based on, they consulted PCL.
PCL's pioneering spirit continues in the shape of its patented safety coupling, which has a two-stage release mechanism. Of course, as the name suggest this means the coupling is as safe as they come owing to the fact that the two stage mechanism both prevents accidental release and allows surplus pressure to be released before the coupling is disconnect. This in turn prevents unwieldy hoses flaring off and potentially causing accidents when couplings are disconnected too quick or with pressure still in the hose. However, as clear as the health and safety benefits of this particular development are, this technology helps the environment and saves money too by helping to prevent leakage and therefore wastage.
During T&A's tour of PCL's second factory – the Holbrook Rise production and distribution centre where 750,000 products are manufactured annually and from where more items are distributed. Here we witnessed just how much manufacturing remains in Sheffield and how this is supported by the combination of tried and tested automatic lathes alongside experienced and skilled manufacturing workforce assembling enormous numbers of couplings and inflation products annually. Every year efficiency and quality improvements are made, most noticeably along the lines of the well-known lean manufacturing and kan ban manufacturing philosophies.