Italian launch for Kumho Flagship Store programme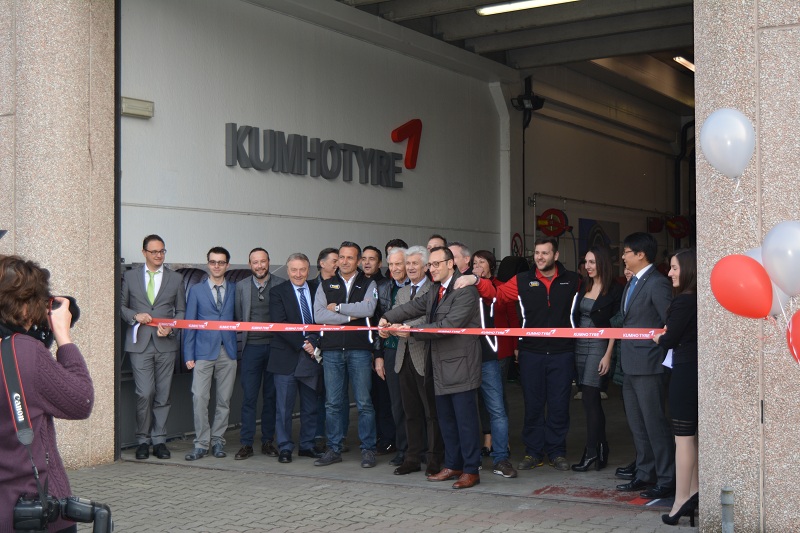 Following the rollout of similar facilities in South Korea, the US, Australia and the UK, Kumho Tire opened its first 'Kumho Flagship Store' in Italy on 20 March. As in the other markets, the Italian flagship centre scheme aims to reward and help dealers who focus on the Kumho brand. The first facility, at the Pneus2000 centre in Offanengo, Cremona province, was selected from within the tyre maker's Kumho Platinum Club network in Italy and will be followed in the near future by other centres in main cities throughout the country.
"The Kumho Flagship Store has been almost 100 per cent tailored to requirements and was set up with a significant direct investment from Kumho," stated Domenico Mastrogiacomo, who is responsible for sales and marketing at Kumho in Italy. "The selection process began last year and other stores, including one in Milan, are in the pipeline." Mastrogiacomo added that Kumho would like to establish a dozen Kumho Flagship Store centres throughout Italy, however the company has not yet confirmed how many stores will open by the end of this year.
Further details are available (in Italian) on our sister website, PneusNews.it.