Sailun Qingdao factory increasing automated processes to support PCR development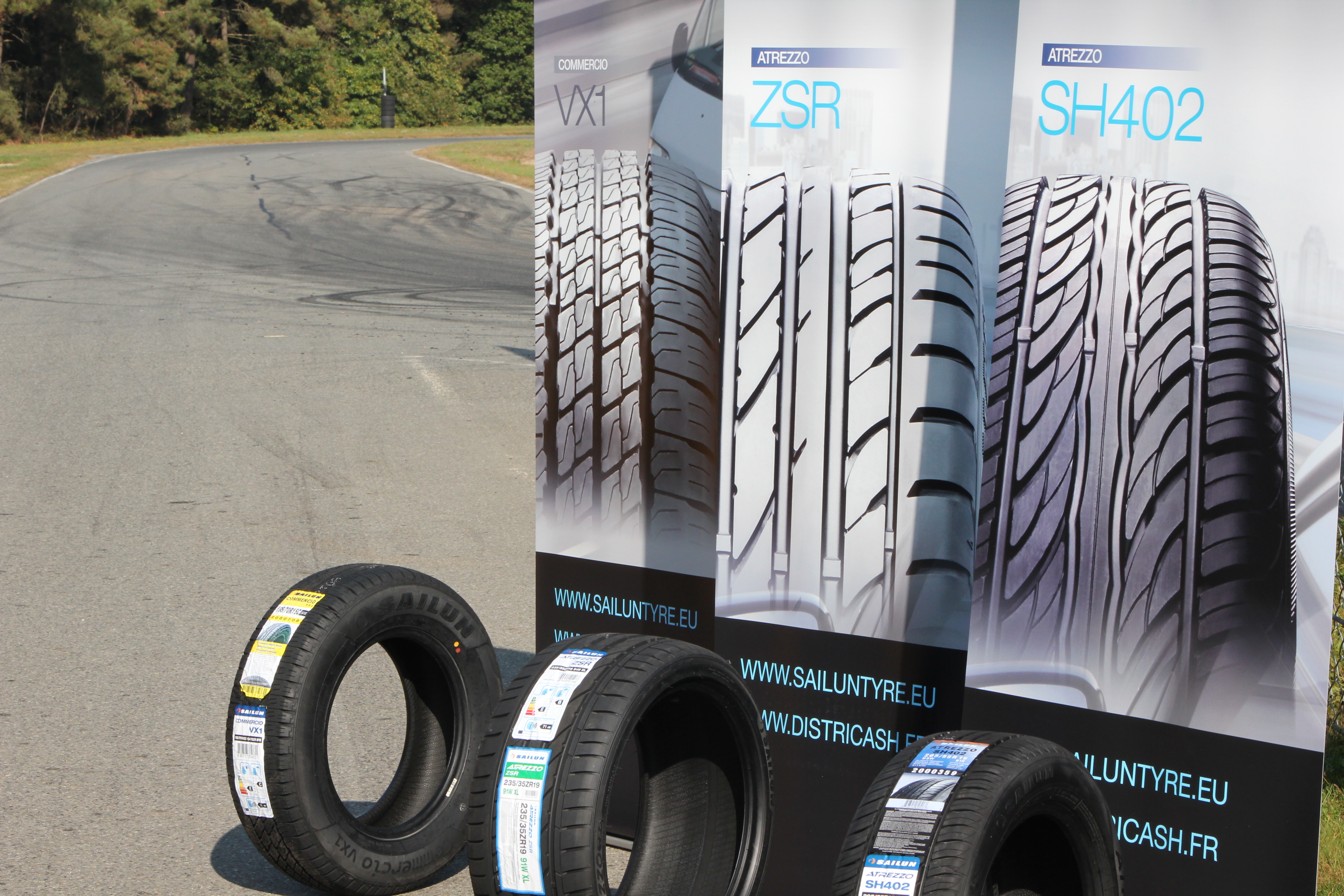 Sailun spent 2014 supporting the growth of its passenger car tyre range, with a number of dealer and tyre testing events, as well as prominent stands at the world's biggest tyre fairs. Having appointed ex-Kumho technical director, Thomas Jang in November 2013 to oversee the development of its PCR products, Sailun's European operation has also worked to support its dealers, increasing its business development staff based in Solihull, and co-hosting events such as a week of tyre testing at the historic Lohéac circuit and one for winter tyres in at the Alpine track in Val d'Isère, both with French distributor, Distri Cash.
While US tariffs imposed on the manufacturer appear to have been higher than other Chinese tyre manufacturers (Shandong Jinyu and Sehnyang Peace, bought by Sailun in 2012, both received high tariffs too), Sailun has a readymade solution in Tay Ninh Province, Vietnam, where its first manufacturing facility outside China came online around a year ago – it is due to hit a capacity of 12 million tyres by the end of this year. But that isn't to say that the manufacturer is not improving its operations at home. Tyres & Accessories visited Qingdao in December 2014 for a tour of the company's facilities, which include research & development, testing and manufacturing for both PCR and TBR lines.
While the purchase of Jinyu and Shenyang Peace may have been the headline news in 2012, Sailun also invested in its tyre logistics strategy. Sales growth in Europe persuaded the company that the time was right to implement some enhanced warehousing in order to increase the efficiency of its logistics; after a couple of years' development the benefits are obvious. Sailun representatives told T&A that increased automation was probably the key factor in its warehousing development, though the capacity of the warehouse has also been increased. Tyre racks stand 36m high, and the view from a raised platform helps to map out the entire, almost completely automated processes in sorting, storing and shipping tyres. Seven automatic gates allow containers to be loaded easily, with Sailun telling T&A that between 30,000 and 40,000 tyres can now be shipped in one day. This development has also reduced staff numbers in the warehouse by around a half, from 300 to 150 today, including security, shipping administrative staff and so on. In total, Sailun told T&A that this has increased efficiency by around 50 per cent. In this, it's clear the manufacturer is preparing for increased sales in global markets.
In order to do this, Sailun is also investing in the quality of its products. In addition to the modern Mesnac tyre building machinery now employed at the plant, and the input of experienced tyre professionals such as Thomas Jang, Sailun also showed T&A the facility's monitoring office, from which orders are processed, tyres are tracked through production, including the monitoring of materials costs, and quality control preventing mistakes. This central control facility has increased the uniformity of Sailun's production, the company's representatives told T&A.
Back in Europe, Sailun's development strategy for improving its product quality has recently been boosted via winter tyre testing conducted by Norges Automobil-Forbund (NAF), Scandinavia's largest membership and consumer organisation (one in ten Norwegians are members, as are one in four of all Norwegian passenger car owners). Sailun's Ice Blazer WSL2, its studless winter tyre, fared credibly well against established premium brands, matching the performance of some and beating the more closely priced Sunny Snow Master SN3830.
In addition to its winter tyres, the manufacturer's PCR line-up is clearly structured, with Atrezzo-branded products including the SH402 for 13-16" fitments; the ZS+ UHP tyre in selected 16-20" sizes; and the new ZSR leading the range with an asymmetric tread, tested on-track at Lohéac. The new tyre contains more current European features, such as a squarer shape, as opposed to the more rounded shoulders of previous tyres. It will sit between the SH402 and ZS+, focussing on 30 of the most popular European 16, 17 and 18" sizes. Sailun also has an Atrezzo all-season tyre, the Z4+AS, which also focuses on this key European fitment range.