Power is nothing without style?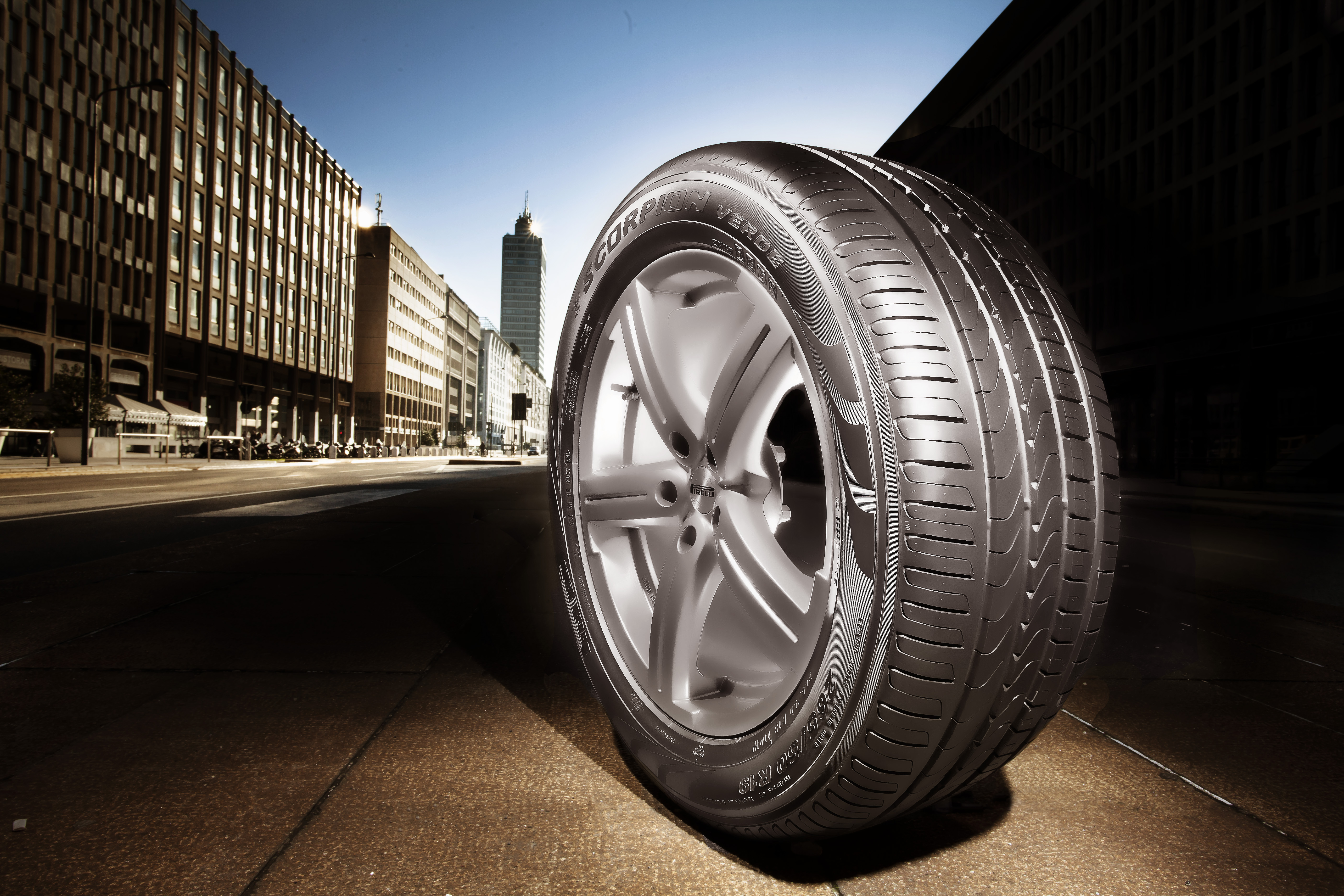 Pirelli and the development of SUV/4×4 tyres
With its emphasis on style and high performance, Pirelli aims to make itself synonymous with premium and UHP tyre products in general. When it comes to the SUV/4×4 tyre sector, the Italian manufacturer is no different.
Global sales of vehicles fitting into this category are expected to have grown from 1.42 million to 2.23 million units per year between 2008 and 2015. According to Pirelli representatives this trend is reflected in the market for SUV tyres (something our two market research stories, see "4×4 or SUV tyre sector?" and "UK amongst the largest 4×4 tyre markets in Europe" in our forthcoming March 2015 issue, also found).  According to Pirelli's calculations, during the same period tyre sales in the category will have increased from 9.5 million pieces a year to 15.2 million (up 61 per cent). Then you have to add the burgeoning crossover market (for example, cars like the BMW X6) on top.
The first performance SUV tyre created by Pirelli was actually a competition tyre. It was made back in 1988, when Lamborghini took part in its very first race: the legendary Paris-Dakar Rally, using the brutish LM002 off-roader. Pirelli came up with a bespoke solution to equip this unique machine, which was in many ways the forerunner of all modern SUVs. Those tyres became the inspiration for the Scorpion range of off-road rubber, which contained brand new engineering concepts, such as the use of Kevlar in the structure of the carcass, and run-flat construction.
Nearly 30 years later, Pirelli now offers a wide range of premium 4×4 tyres under the Scorpion name: a direct allusion to the tyre's strength and durability on even the most arduous terrain. These range from the Scorpion Verde and Scorpion Verde All Season – the world's first ecological SUV tyres – to the Scorpion ATR, with a self-cleaning tread pattern for the toughest off-road driving.
On the other end of the scale, there is also the Scorpion Zero: a performance-orientated product that incorporates some of the technology seen in the famous P Zero tyre. The Scorpion Zero and Scorpion Zero Asimmetrico combine performance with light off-road ability, and are suitable for all-season use.
Form follows function?
In the past, 4x4s were utilitarian rather performance or prestige vehicles: the biggest changes seen recently in 4×4 tyre design have been to cater for this fundamental market shift, with increasingly larger sizes and more complex tread patterns. A significant proportion of SUVs rarely go off the road, with owners prioritising on-road performance.
Modern customers demand performance all year round, so there are also specific Scorpion tyres for winter conditions. To this end, Pirelli's Scorpion Winter is recommended for temperatures below seven degrees centigrade, and was rated highest overall in terms of braking, traction and handling in snow conditions by renowned German certification agency TUV.
Pirelli works in tandem with a number of SUV and 4×4 manufacturers on bespoke original equipment tyres for various high performance models. The resulting tyres have unique markings on the sidewall indicating that the rubber has been specifically developed to suit a certain manufacturer's stringent performance requirements.
Among the key SUV manufacturers to fit Pirelli as original equipment are Audi, BMW, Land Rover, Mercedes, Porsche and Volvo. These tyres have been specifically developed for the models they are fitted to, including the latest releases such as the new BMW X5 and Land Rover Discovery Sport.