Performance Car Show gives Landsail showcase opportunity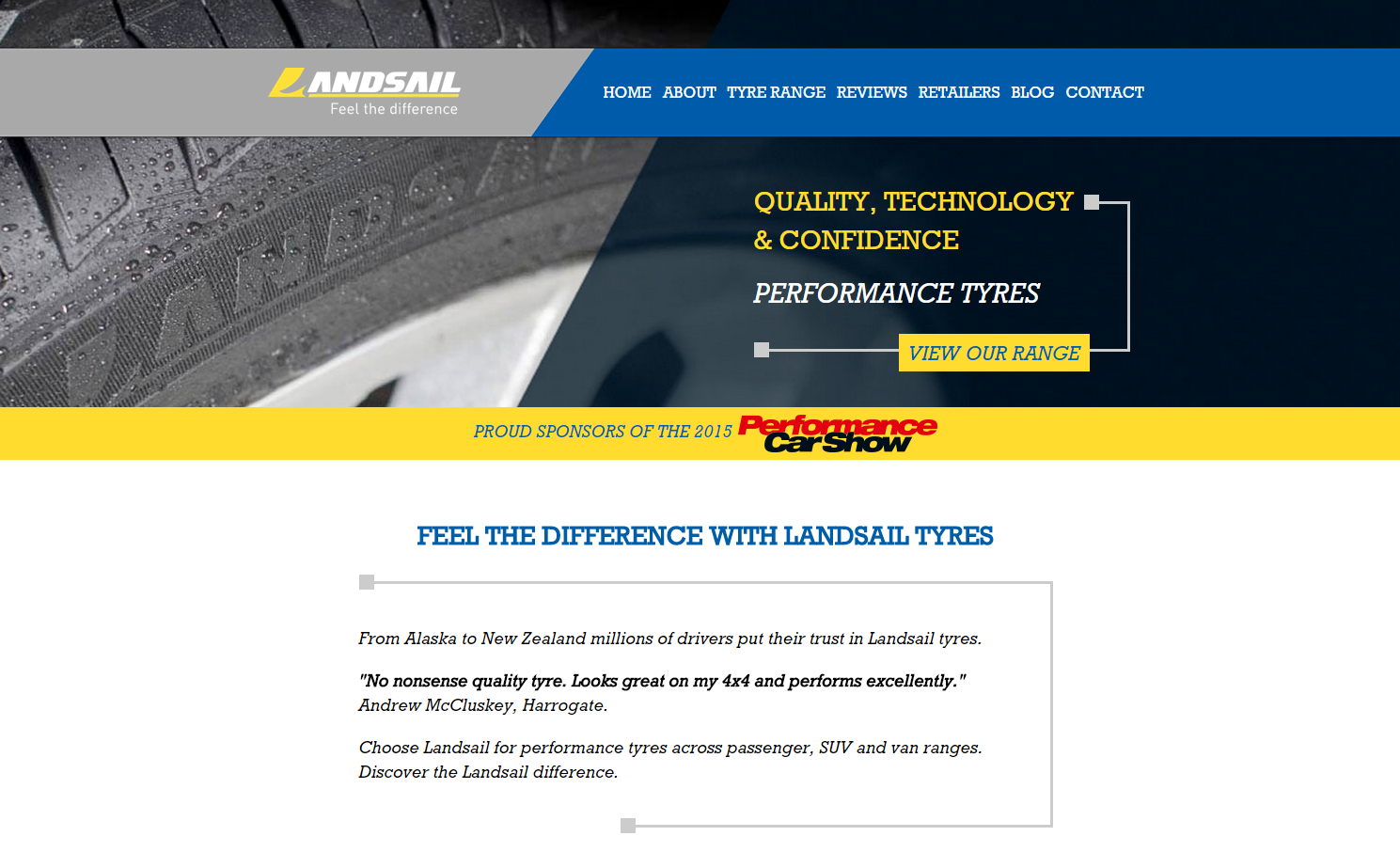 While still relatively new to the UK, Grouptyre-distributed Landsail gave itself its biggest marketing platform yet when it became title sponsor of Autosport International 2015's Performance Car Show. The Sentury Tire brand has already clocked some impressive sales figures in the UK, and the brand's representatives talked of being "keen to give the brand the profile it deserves". With a number of performance tyres, Landsail targeted the show as an opportunity to speak to "the right trade and consumer audiences," as well as getting the product in front of end-consumers.
In terms of product, Landsail has fitments for some of the fastest growing car models, such as the Audi A1, in the LS388 pattern. Meanwhile the larger LS588 pattern caters to larger cars, such as the Vauxhall Insignia. Forthcoming additions to the manufacturer's range will include "a new wave of runflat sizes… and further development of the all-terrain 4×4 category." The diverse Landsail range continues to target "new up and coming sizes to ensure our dealers always have a competitive edge," the company states. While PCR production only started in 2009, Landsail's range expanded from 100 sizes in 2012 to 225 sizes today. 100 more sizes are planned for 2015.
2.5 million Landsail tyres have been sold in the UK and Ireland since distribution began in 2012, increasing year-on-year by around 25 per cent, according to the company. Focusing on the replacement market so far, investment in developing the factory in 2014 is predicted to lead to interest in the original equipment market, Landsail added. By the end of 2015 annual capacity will increase from 15 million pieces per year to 25 million, with the addition of a factory in Thailand supporting this growth.
In addition to its show activities, Landsail also launched a new UK website at the beginning of 2015. The new website allows customers to search the expanding Landsail range by tyre size or registration number and features the full range for the first time. Additional features will include reviews, a new dealer search facility, tyre advice, blog, competitions and information for dealers.