Michelin to showcase 17.5", 19.5" tyres at CV Show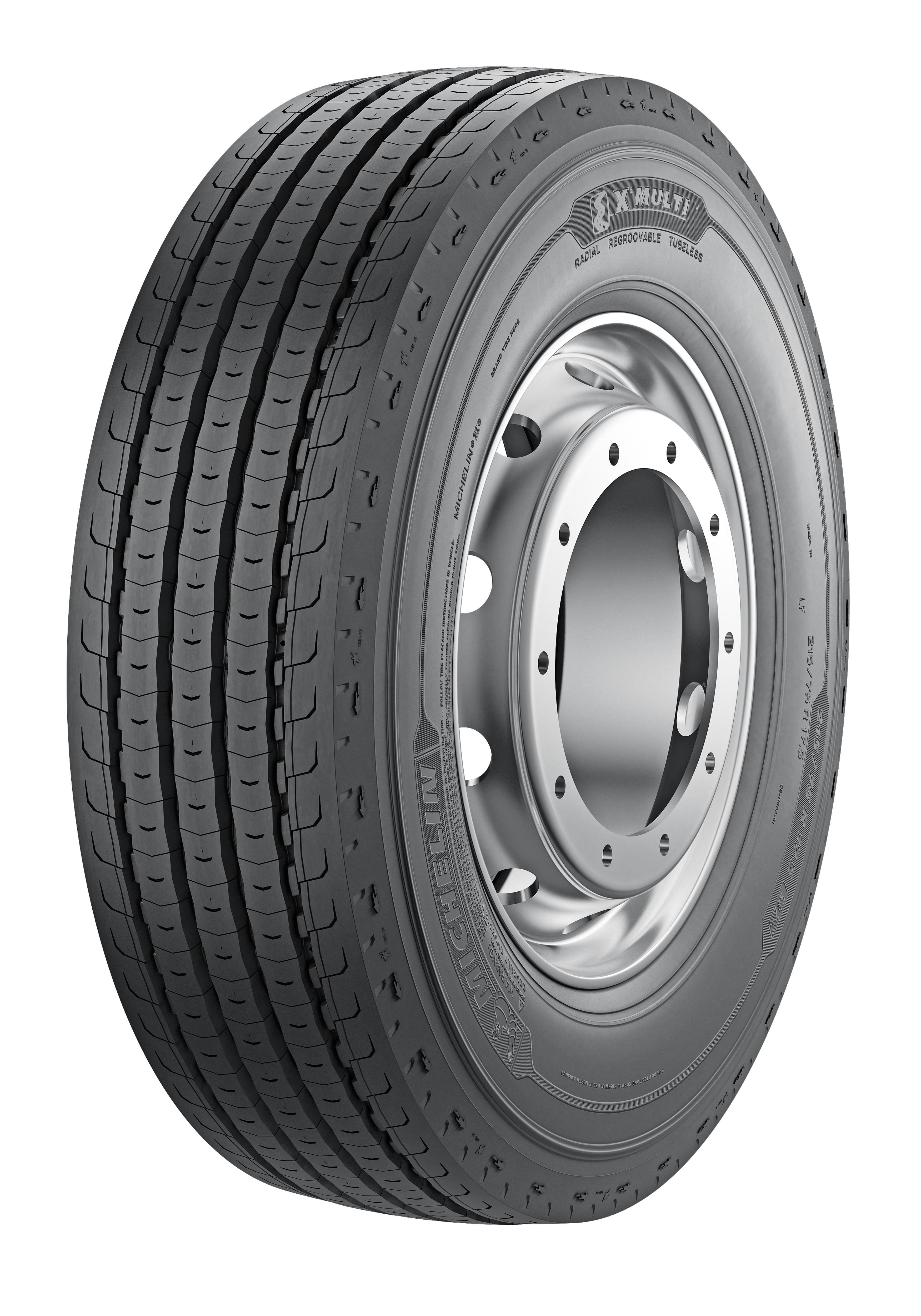 Michelin will present its largest ever display of 17.5" and 19.5" tyres at this year's CV Show, following the roll-out of additional sizes and tread patterns in its X Multi range. Six of the new tyres will feature on Michelin's 144m² stand in Hall 5, including three multi-position and three drive patterns – each safer, more fuel-efficient, quieter and longer-lasting than the ten year old XDE2s they replace. The new range is purpose-designed for small and medium trucks from 7.5 to 16 tonnes, as well as midi-coaches.
The new X Multi offers year-round performance on all types of road with Three Peak Mountain Snow Flake certification, awarded following tests in defined snowy conditions. The accreditation shows the tyre has passed the "snow grip index" requirements – standards not necessarily met by tyres labelled M+S (Mud and Snow).
Full-depth sipes increase handling performance throughout the tyre's life, while new tyre architecture delivers an average 5dB reduction in noise across the range. Michelin adds that this makes the new X Multi fitments around 50 per cent quieter than the previous generation, enhancing their suitability for out of hours delivery vehicles and passenger transport.
Chris Smith, head of truck marketing at Michelin Tyre, explains: "The introduction of the new X Multi range gained real traction at the end of 2014 with an influx of new sizes – and there's more on the way in March.
"With our brand new 17.5" and 19.5" tyre range very nearly complete, it makes perfect sense to put them under the spotlight at the biggest industry event of 2015."
X Line Energy F super single
Michelin will also show the new 385/65 R 22.5 Michelin X Line Energy F. Available from February 2015, it opens access to Michelin's latest generation long distance fuel-saving tyres to heavy truck fleets running super single steer tyres.
In total Michelin plans to display at least 12 commercial vehicle tyres on its stand, spanning its complete range of long-distance, regional, urban and on/off-road commercial vehicle tyres – each designed to offer the lowest total cost of ownership.