Michelin to show next-gen X Multi regional tyres at CV Show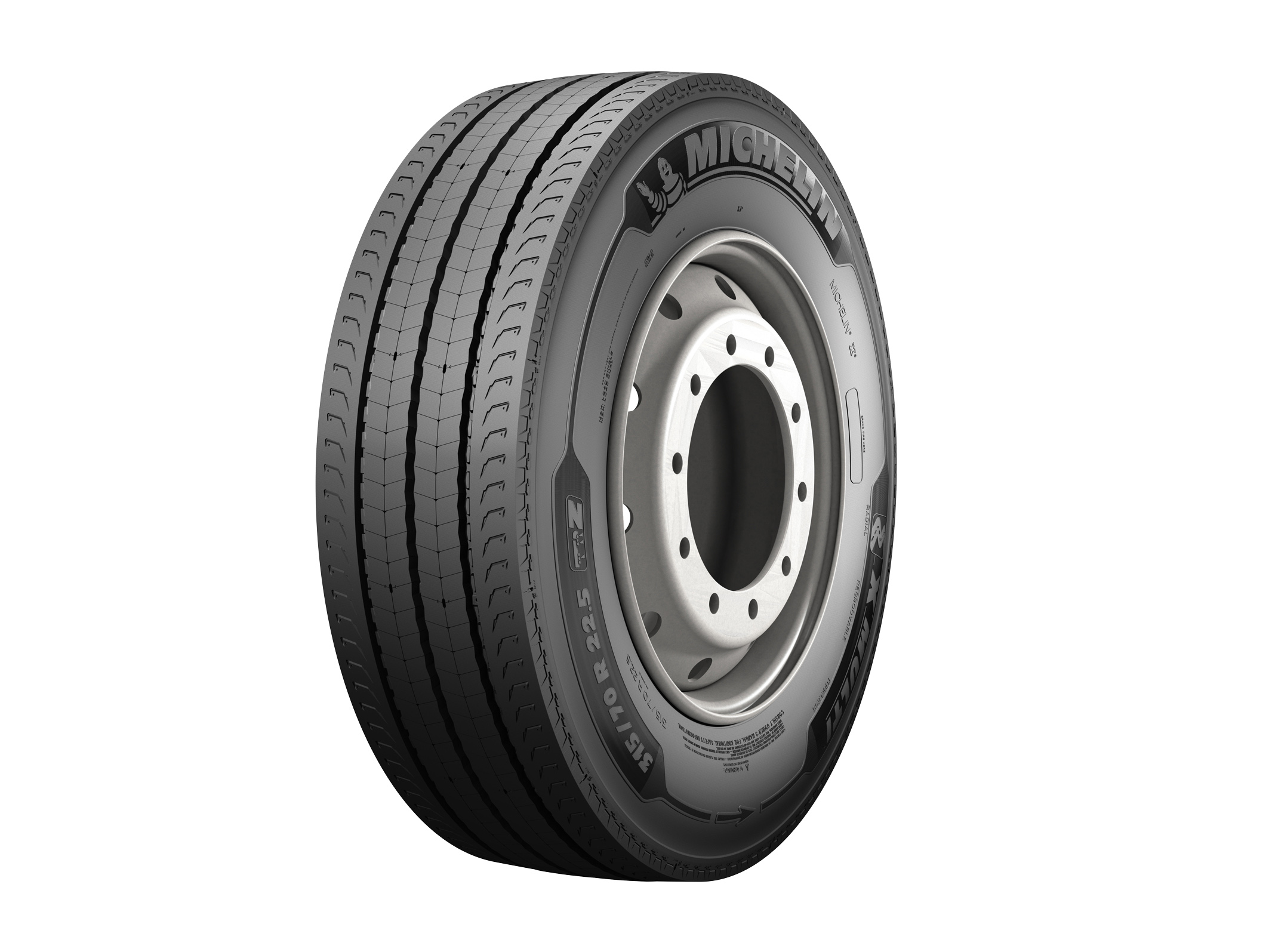 Michelin will start the process of replacing its most popular heavy truck tyre range on the Birmingham HEC's stand 5A45 with the international debut of the all-new X Multi tyre line-up at the CV Show. The manufacturer states that its tests show the next-generation delivers 15-20 per cent more mileage than the current Michelin X MultiWay 3D series.
The tyre is designed to deliver the lowest cost per kilometre with grip in all weather conditions. The new tyres will initially be available from April in 315/70 R 22.5 all-position and drive fitments, alongside 385/55 R 22.5 steer and trailer tyres. Additional sizes will follow later this year.
Chris Smith, marketing director North Europe – truck & bus, says: "The new X Multi regional tyres will offer greatly improved longevity, and underline Michelin's commitment to ensuring the lowest total cost of ownership for our customers, since they don't cost a penny more.
"Regional tread pattern tyres currently account for more than two-thirds of our total sales in the UK commercial vehicle tyre market, and we're predicting considerable interest in the launch. The double-digit improvement in tyre life is a direct result of Michelin's significant annual investment of more than £600m in research and development," adds Smith.
Michelin will also showcase the breadth of its commercial vehicle tyre range at the show, displaying at least 12 tyres on its stand. Among the line-up will be examples of Michelin's fuel-saving X Line Energy tyre range, which was expanded with six additional tyre sizes in December 2016. The stand will also feature details of the company's tyre range for van fleet operators, and Michelin's CrossClimate tyres for car-derived vans.