Giti to launch next-gen GT Radial drive axle tyre at CV Show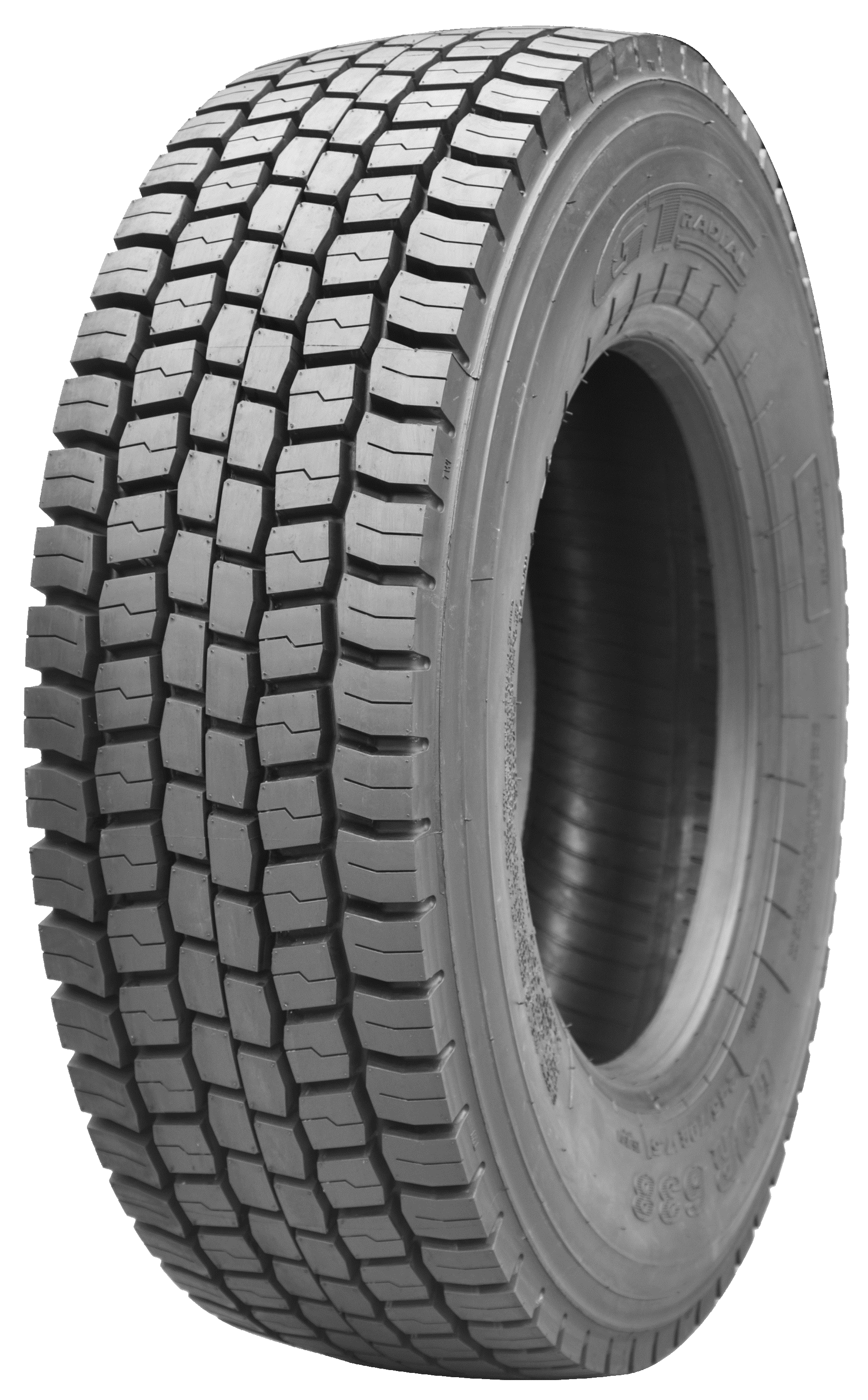 Giti Tire will launch its latest GT Radial next generation drive axle tyre at CV Show 2015. Making its debut at stand 4G40, the GDR638 is a high-performance drive axle tyre designed specifically for medium-sized trucks and buses. The tyre will be available in April in sizes 245/70R17.5 and 235/75R17.5, with seven further 17.5" and 19.5" sizes due before the end of the year.
The new GDR638's pattern includes four longitudinal grooves for improved traction, braking, vehicle stability, and driver comfort. Its new casing and footprint design will improve wear regularity and increase its mileage potential, Giti states.
Also on stand at CV Show 2015 will be the GSR225 Combi Road steer axle, which is Euro VI compliant on all steer applications, the GAU861 all-position urban city-bus, the GAM831 non-directional, all-position mixed service, GSW226 winter-marked high-traction steer axle plus the GAR820 regional all-position tyres.
Tony McHugh, TBR sales and marketing director UK at Giti Tire, said: "The company has an ongoing product development programme for GT Radial, hence every 12 months we have new and next generation tyres making their debuts at literally every show we attend.
"With every new tyre we see a marked increase in quality, as proven by research and development criteria and on-the-road trials prior to launch. This objective forms the basis of the brand's goal, to produce premium quality tyres at mid-market prices."
With 21 patterns on show from a range consisting of 28, Giti's stand will be split into road, combi, urban, mixed and winter sections.