Autoparts brings romance to the motor trade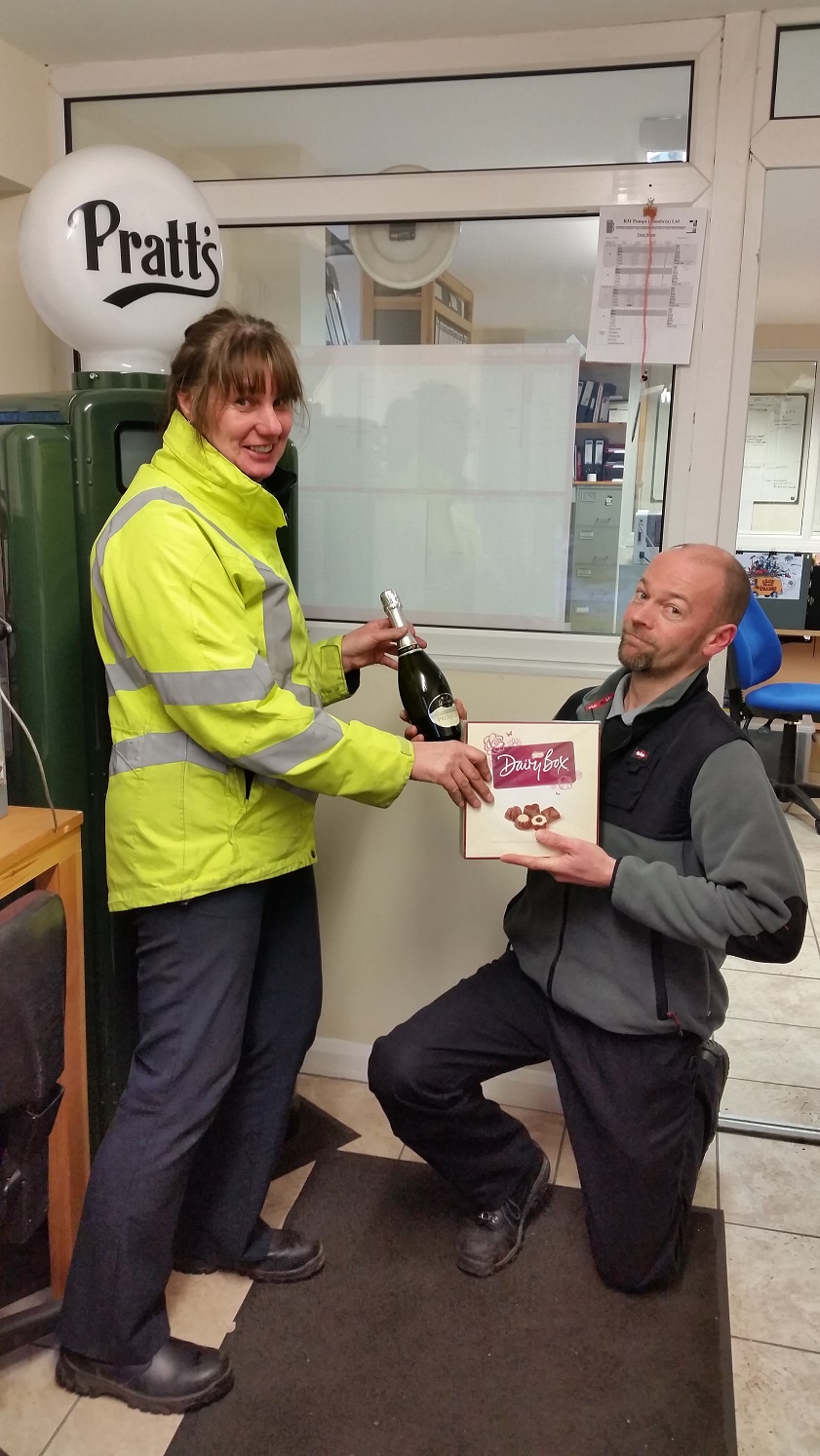 Autoparts UK brought some romance to its customers recently with a successful Valentine's Day promotion. Garages had to spend £99 on any Autoparts product to receive a bottle of 'bubbly' and box of chocolates.
Competition among the company's branch network to become the best performing branch for the promotion was fierce with customers very keen to take advantage of this special offer.
Nick Bennett, director of RM Pumps Ltd, was one lucky recipient of bubbly and chocolates, presented to him by Autoparts delivery driver Sandra Jenkinson.
Nick Bennett said: "We have used Autoparts for a number of years. They offer a vast range of products at competitive prices and their service is second to none. The staff are warm, friendly and extremely helpful."
Craig McCracken, Autoparts group factor manager, said: "Promotions are second nature to us and the automotive aftermarket is not exempt from making the supply of products both entertaining and rewarding for customers."
Autoparts has a number of themed day promotions lined up for the rest of 2015, in addition to its regular quarterly promotions where garages can earn Tesco and SportsDirect.com vouchers with qualifying purchases.