Sogefi Filtration named Autoparts UK 'Supplier of the Year'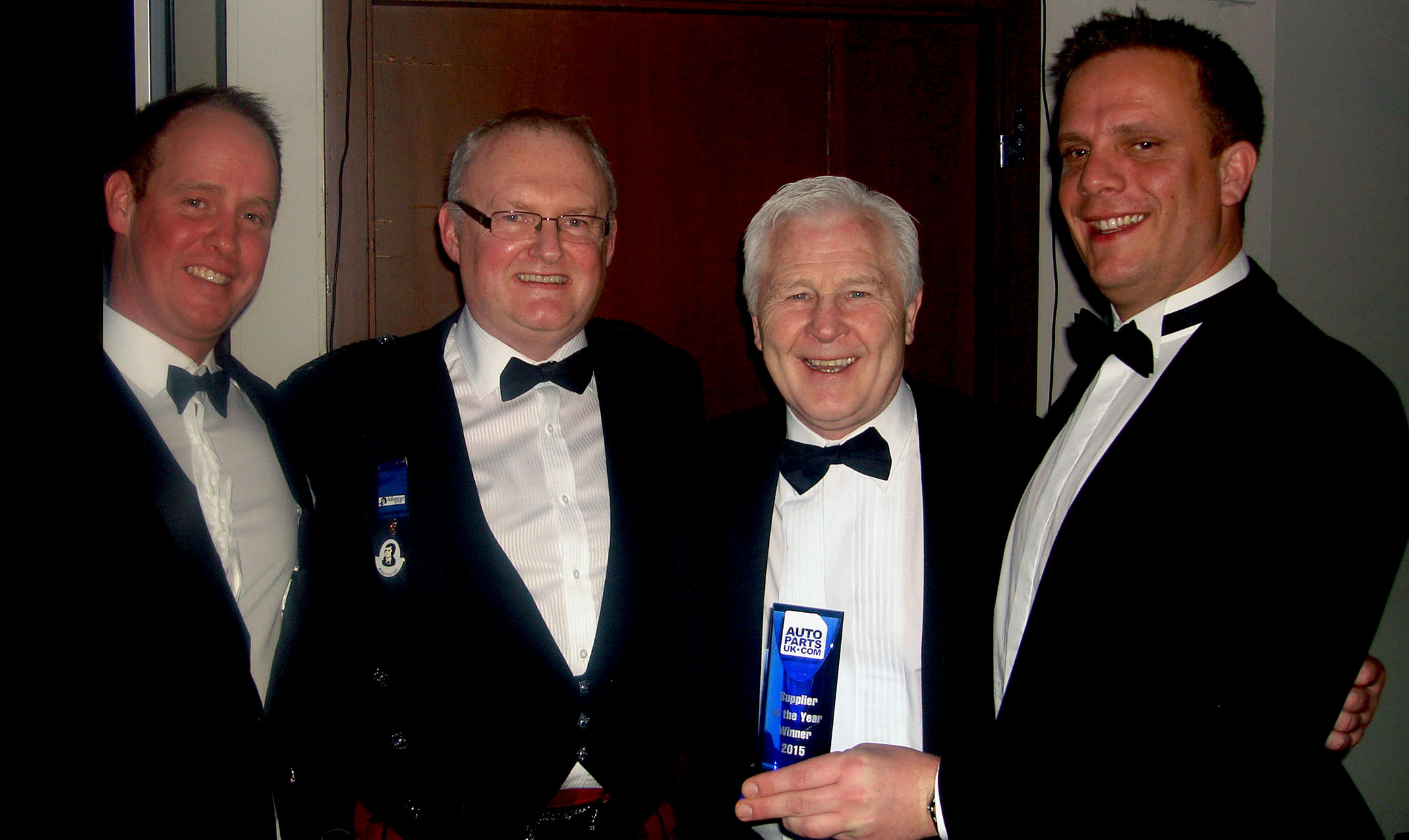 Autoparts UK announced its 'Supplier of the Year' at St Andrew's Sporting Club's Annual Burns Night event, with Sogefi Filtration picking up the award.
The established distributor invited suppliers and customers to the event for a night of celebration and networking with the promise of announcing its 'supplier of the year' award, as voted for by its branch managers.
Autoparts UK has more than 21 years' experience in the automotive aftermarket sector and is always eager to commend the suppliers that provide exceptional service and adopt a professional approach throughout the year.
The night, held at Radisson Blu, Glasgow, was a great success, with the suppliers enjoying a traditional, Scottish five-course meal in honour of Burns Night, and kept well entertained by two championship bouts.
The event's guest of honour was former, IBF world middleweight champion, Darren Barker, whose illustrious career included winning the British, Commonwealth and European titles, before finally being crowned World Champion in a thrilling win over Australia's Daniel Geale.
As the evening's entertainment drew to a close, the suppliers and customers gathered together as Sogefi Filtration was named as Autopart's 'supplier of the year' for 2016.
Craig McCracken, group factor manager, said: "It was great to get together with some of the best suppliers in the industry. It's important we reward those companies who work hard throughout the year as their efforts help support the activity of our 12 strong branch network. Once again, it was a fiercely close competition but ultimately, Sogefi Filtration's hard work and commitment earned them this year's award."