National Autoparts wins Autoparts UK Supplier of the Year 2014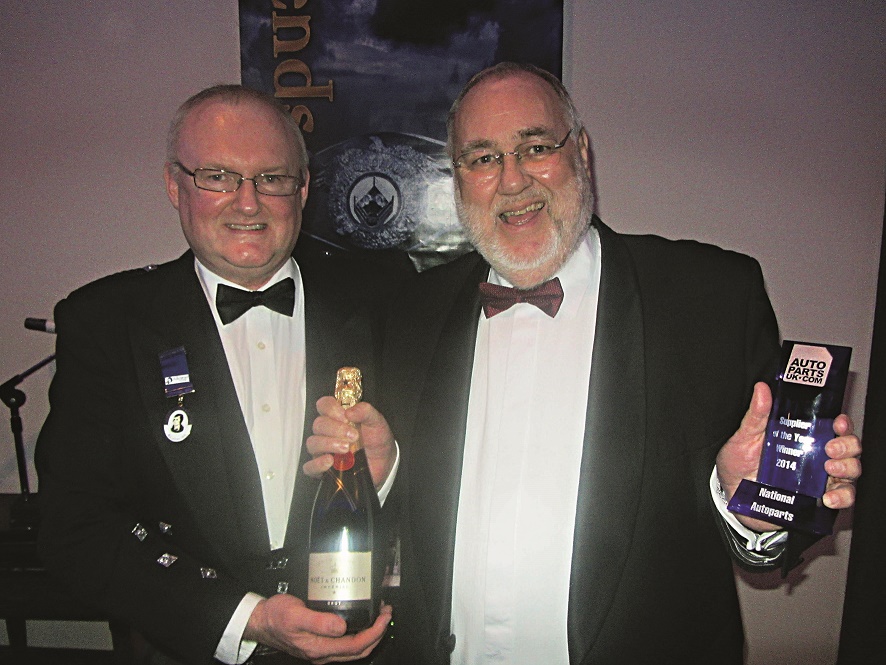 National Autoparts has been presented with Autoparts UK's supplier of the year 2014 award. Voted by Autoparts team members, including branch staff, National Autoparts won a close contest with runner-up Exol Lubricants. The award marks the culmination of a very successful 2014 for Autoparts, who itself recently won the IAAF distributor of excellence award.
Craig McCracken, Autoparts group factor manager, presented the award to David Houlden, managing director of brake and clutch supplier National Autoparts, at the company's annual Burns night celebrations, which again took place at St Andrews Boxing Club, Glasgow.
McCracken said: "National Autoparts recognises the potential of our business and its customer service and technical support, combined with its high product quality, has been universally appreciated by the Autoparts UK team. It is also encouraging to see this award so fiercely contested by our supplier base and long may that continue."
David Houlden added: "This award is a fantastic achievement and dedicated to the entire National Autoparts team who continue to work tirelessly to ensure Autoparts receives the highest possible service and support. Likewise, Autoparts and its customers are fantastic to work with and we look forward to developing the relationship further over the coming months and years."