Michelin, Goodyear and others honoured at TyreSafe awards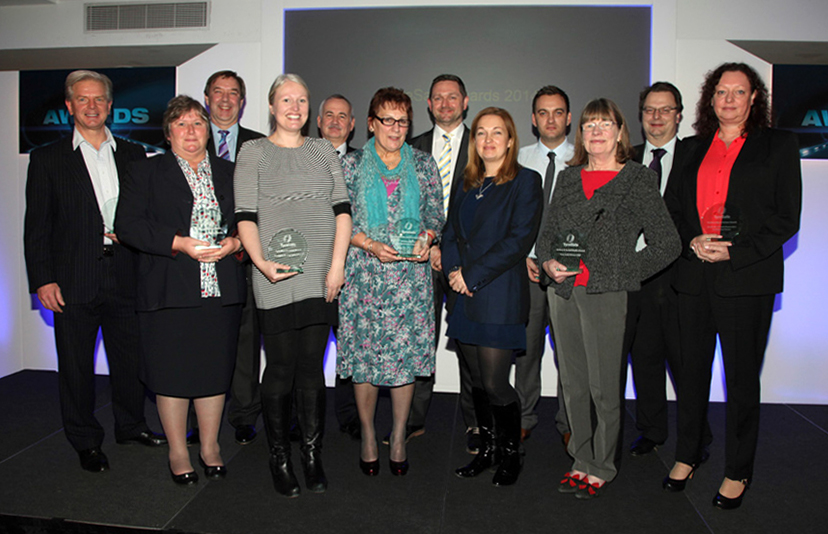 Michelin secured top honours at the 2014 TyreSafe awards, winning the 'Outstanding Contribution' award in recognition of its long term commitment and innovation in raising awareness about tyre safety issues. In recent years, the company has rolled out a number of successful tyre safety education programmes including its puppet road show events for young drivers, which have been seen by more than 11,000 young people and its Fill Up With Air road shows, which have examined more than 10,000 cars at 350 events over the last 10 years.
"Michelin was one of the founder members of TyreSafe back in 2006 and has continued to demonstrate an unwavering commitment to our cause," comments Stuart Jackson, chairman TyreSafe. "It's entry into this year's awards reflected the company's ongoing dedication and creativity, and it's therefore with great delight that we can present them with our 2014 'Outstanding Contribution' award."
In TyreSafe's most active and successful year to date, a further eight awards were bestowed on organisations from a wide range of industry sectors, reflecting the organisation's ever-expanding member base. Indeed, TyreSafe now boasts more than 80 members and supporters who have helped the organisation reduce the number of tyre related casualties in the UK by 38 per cent since its inception.
"The quality of the entries submitted into this year's awards was absolutely fantastic and made the judging process a real challenge," added Jackson. "From global vehicle manufacturers through to independent workshops, there has been an amazing range of activities carried out by our members and supporters throughout the year. I'd like to thank everyone for their ongoing support and efforts and we look forward to creating even more awareness about tyre safety issues in 2015."
Goodyear Young Driver Campaign recognised
Goodyear received the TyreSafe Tyre Manufacturer Award "for its significant contribution to educating young drivers on tyre and road safety". The award was given to Goodyear in recognition of its interactive Young Driver Campaign at the annual TyreSafe awards ceremony.
Goodyear's campaign focuses on educating children aged between 11 and 16 on the importance of driver safety. Over 200 schools have taken advantage of its Driving Academy package, a combination of an online interactive Highway Code game and practical driving experience delivered in a safe enclosed area through Goodyear's partnership with Young Driver.
In addition Goodyear this year produced an education pack for parents to help educate their own children and a custom lesson plan for teachers, which includes interactive discussion, a video, the online Goodyear Driving Academy game and an engaging competition for school pupils.
On receiving the award, Kate Macnamara, Goodyear Dunlop Communications Manager said: "As a brand Goodyear is committed to road safety. Our Young Driver campaign is about bringing this commitment to life. Through a range of activity we hope to improve road safety education in schools and better prepare young people for the challenges and responsibilities of being a vehicle driver. We were honoured to receive this award from TyreSafe and it is a great endorsement of the value of our activity."