Fourth consecutive TyreSafe win for Protyre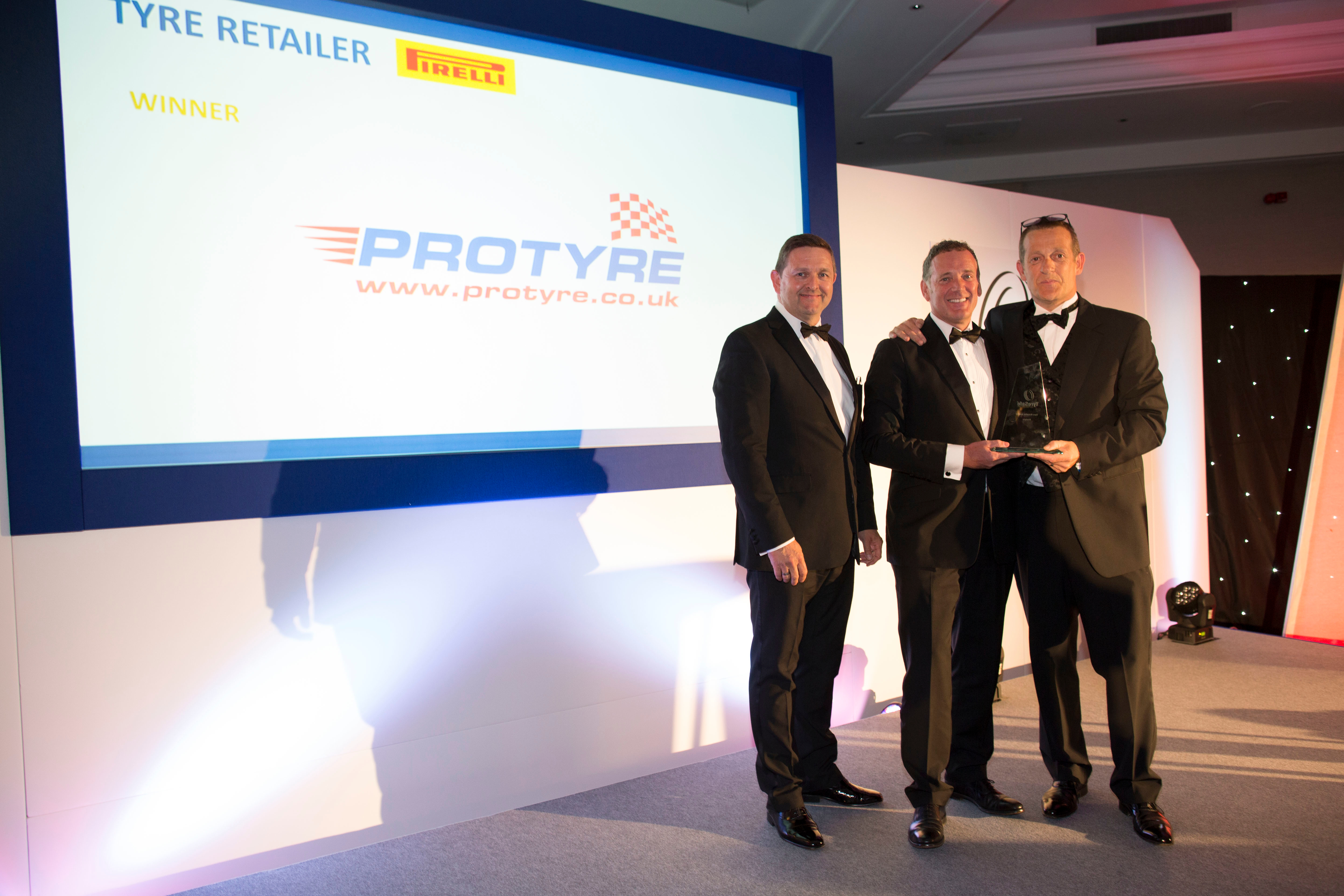 Protyre, the retail division of Micheldever Tyre Services, has been named TyreSafe Retailer of the Year at the now-annual TyreSafe Awards – for the fourth consecutive time.
The company's continued commitment to raising awareness of tyre safety and the dangers of poorly maintained or part worn tyres was again applauded by the judging panel. Protyre's initiatives during last year's Tyre Safety Month included free safety checks, customer email campaigns and a full day of live radio interviews.
TyreSafe chairman, Stuart Jackson said: "Retailers play an important role in spreading the tyre safety message as they are in daily contact with motorists. Protyre plays a pivotal role in TyreSafe's success and in 2016 once again demonstrated their support and commitment to our charity and our message."
Simon Hiorns, retail director added: "We take our commitment to tyre safety very seriously and dedicate much energy and resource to it, so it's very satisfying to have our efforts recognised and rewarded. We have a serious message to convey but do so in a fun and entertaining way to make sure that message resonates with as many people as possible. We're already planning our campaign for this year and think it's our strongest yet so hope to be back on the podium next year!"
The TyreSafe Awards were held at The Belfry, West Midlands, on Thursday 6th July and were attended by key members of the tyre industry, fire service, police service and highways agency.