Pro-Align supported SkillAuto competition won by Peterborough apprentice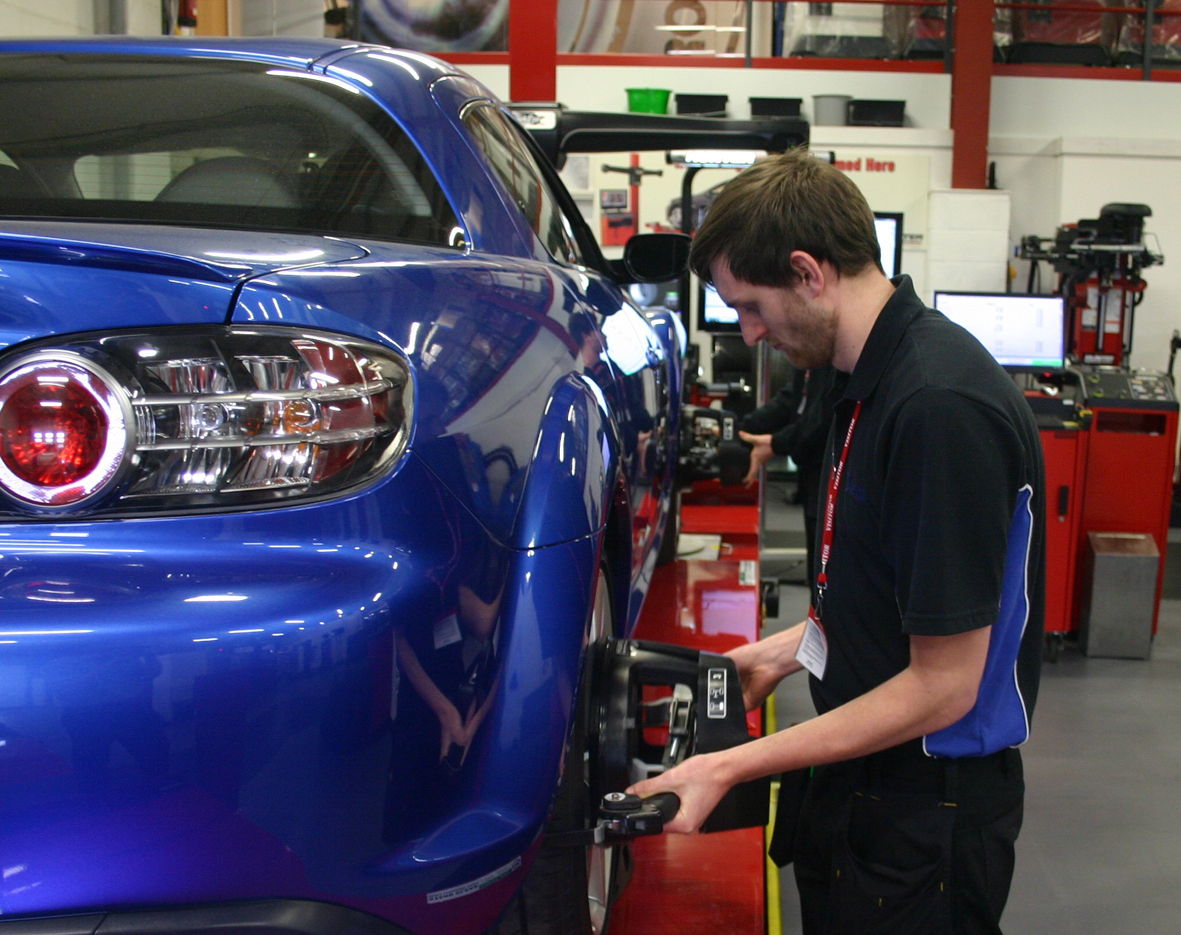 Callum Byrne, an apprentice with Chapel Motor Repair who studies at Peterborough Regional College, won the SkillAuto competition at the recent Skills Show. Tackling a series of vehicle repair tasks, including a component change and subsequent full four wheel alignment check, Byrne successfully completed the wheel alignment check, using the latest Hunter HawkEye Elite TD aligner, supplied by leading wheel servicing equipment supplier Pro-Align.
"Congratulations to Callum and all of the other competitors taking part in this year's Skills Show," comments Paul Beaurain, managing director, Pro-Align. "Once again the event and efforts of those taking part was truly inspiring. It's an important reminder of why the automotive industry needs to continue promoting the many excellent career opportunities that exist within in, and then provide suitable training and support so that technicians can keep their skills up to date and offer consumers the very best levels of service and advice."
Preparing for the SkillsAuto challenge, competitors attended a familiarisation session at Pro-Align's Northamptonshire training facility, in addition to getting ready for other tests, such as gearbox repairs, electrical repairs and vehicle diagnostics.
In total, more than 600 competitors took part in 63 skills competitions, covering a wide range of practical and applied skills such as forensic science, hair dressing, building and cookery. The event also staged a variety of 'Have a Go' activities, encouraging visitors to try a new skill for themselves.
Commenting on the SkillAuto challenge, Dave Massie, competition manager for The Skills Show, said "This year was indeed the best yet from my perspective and we had some excellent competitors. Thanks again for all of the support from all the team at Pro-Align. 12 of our 18 finalists won medals which was a truly outstanding performance."
Pro-Align support to colleges and apprentice technicians by hosting dedicated seminars throughout the year for college tutors, keeping them abreast of the most important contemporary wheel alignment features.