Bridgestone offers motocross testing day for X30, X40 tyres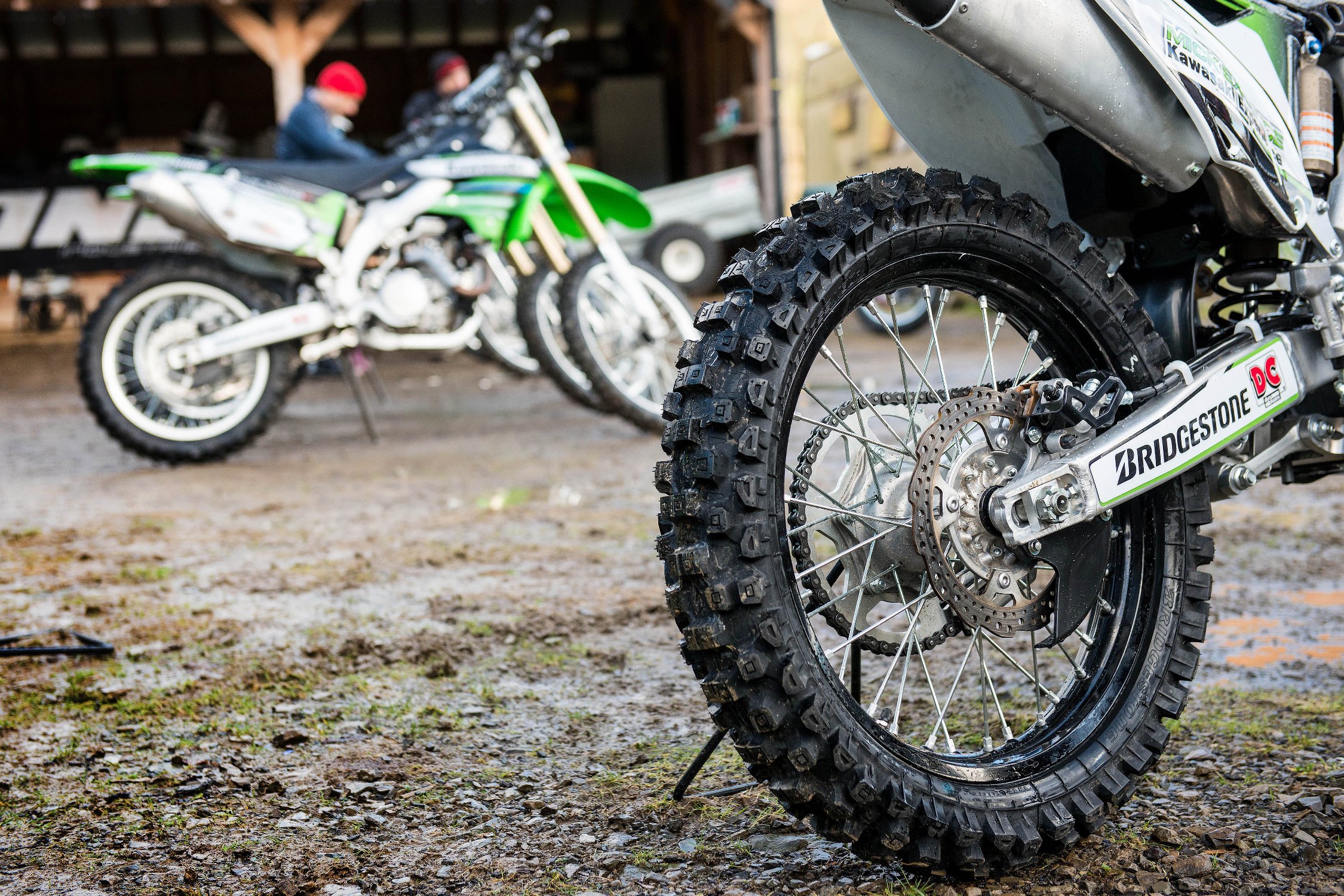 Bridgestone has announced a free day of testing for motocross riders to try out the brand's latest X30 and X40 motocross tyres. Open to riders of all abilities, Bridgestone teases that a "legend of the sport" will also attend the event at Apex Motocross in Worcester on 19 February (10am to 3pm). The manufacturer says that "one of the UK's most successful and celebrated riders, whose identity will be revealed shortly, will offer his own perspective on the tyres.
Two Kawasaki KX250Fs and a pair of Kawasaki KX450s will be available to ride on the day, which will also feature a guest appearance by Motors TV commentator Amy Dargan, who will sign autographs, pose for pictures and add her voice to proceedings. Seven-time Dakar Rally competitor Mick Extance will also be present, having praised the tyres after they were launched during initial tests at his off-road school in Powys.
The free event arrives on the back of Bridgestone's recent announcement to extend its title sponsorship of the BSMA's Clubman's Series in 2015, which showcases some of motocross's brightest young talents at races across the UK.
Training development manager Mark Fereday said: "The Apex event is something we have wanted to confirm for some time, as soon as we saw how impressive the X30 and X40 tyres were to ride.
"They are up there with the best tyres that we have come across. They are so much more stable. You can come into off-camber corners with so much more confidence. We want riders of all abilities to feel this for themselves."
As well as the provision of Kawasaki bikes, riders can also use their own bikes for the remainder of the day, at a cost £33.
In other motocross news, Bridgestone has agreed to sponsor young star Rob Yates for another year, as well as rising talent Jack Timms.
Both Yates, 17, and Timms, 19, will be competing in the BSMA's Clubman's Series, amongst other national series, on their 250s and will be supported with clothing, tyres and essential equipment.
To book a place on Bridgestone's X30 and X40 motocross day in Worcester, and for more information about the BSMA's Clubman's Series, contact Tracey O'Connor on 08456 016251 or email traceyoconnor.bsma@live.com.