Bridgestone's X30 tested by UK motocross stars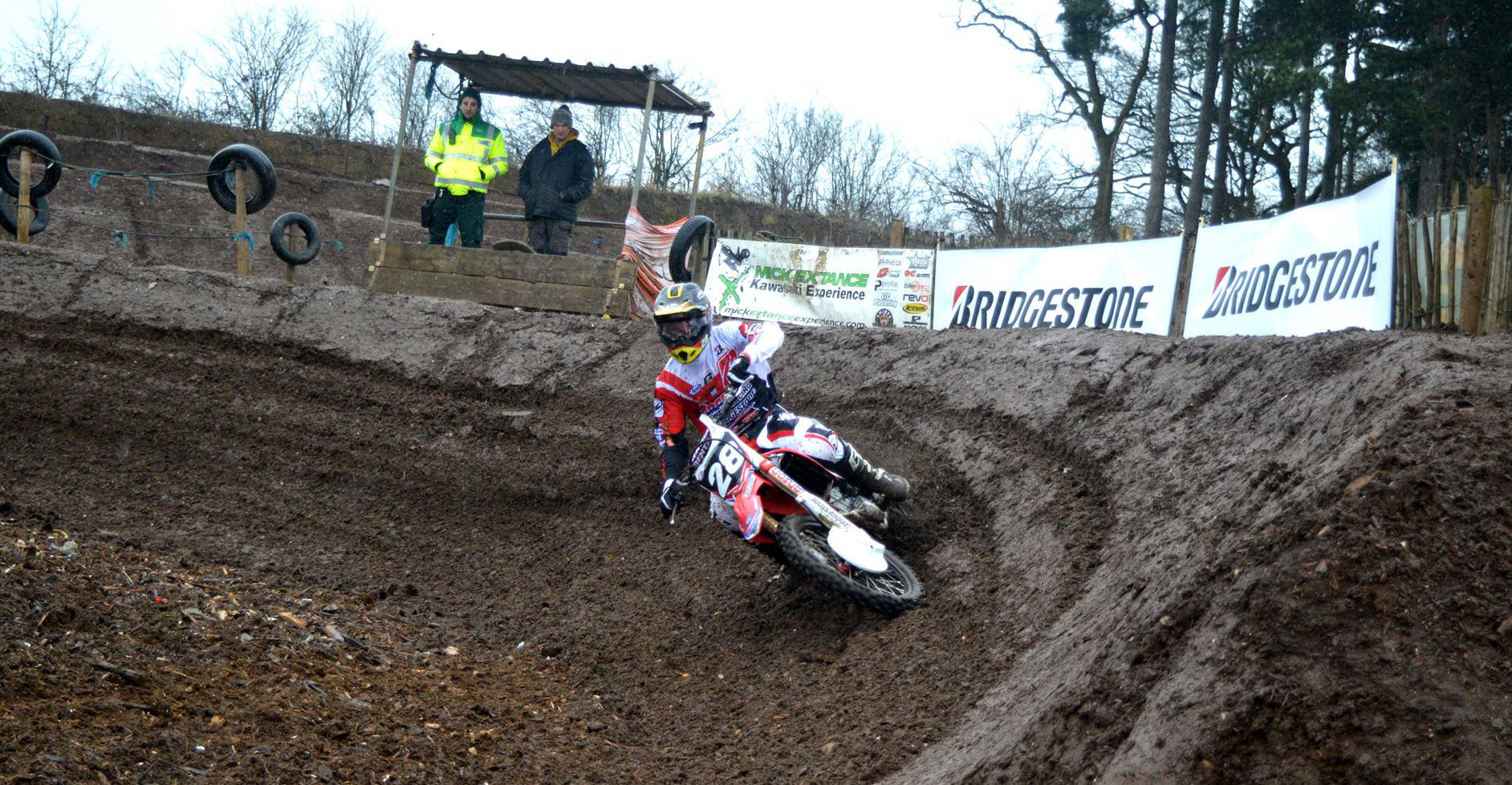 A number of big motocross names have visited Worcester's Apex Motocross to try Bridgestone's new X30 tyre. Multiple British champion Paul Malin appeared as a star guest, with guest appearances by Motors TV commentator Amy Dargan and Bike Channel presenter Suzy Taylor. Two Kawasaki KX250Fs and a pair of Kawasaki KX450s were available to ride on the day, and the tyre was given a tricky workout in torrential rain. The manufacturer will add the new X20 soft terrain tyre to its 2015 motocross range in April.
Bridgestone said that the X30's castle block technology offered consistent grip when changing surface and increased acceleration and cornering performance. The tyre also features cooling fin technology already used in the manufacturer's runflat technology for reduced heat generation and more consistent performance.
Paul Malin said: "The tyre performed really well in tough conditions. I was certainly impressed at the all-round handling and the reassurance it gave when out on the track. In addition, it was a fabulous event organised by Bridgestone and it was great to see such a premium, respected brand raising its presence in the motocross arena."
The free event arrived on the back of Bridgestone's recent announcement to extend its title sponsorship of the BSMA's Clubman's Series in 2015. The series includes some of motocross's brightest young talents in races across the UK and Bridgestone's sponsored riders, Redditch's Rob Yates and Gloucester's Jack Timms, also showcased their skills at Apex Motorsport.
Bridgestone training development manager Mark Fereday said: "The Apex event was something we have wanted to organise for some time, as soon as we saw how impressive the X30 tyres were to ride. They are up there with the best tyres that we have come across. They are so much more stable. You can come into off-camber corners with so much more confidence. We wanted riders of all abilities to feel this for themselves and we were pleased that they were able to do so."