Membat's CC-rated tyre offering experiencing sales growth in Europe and beyond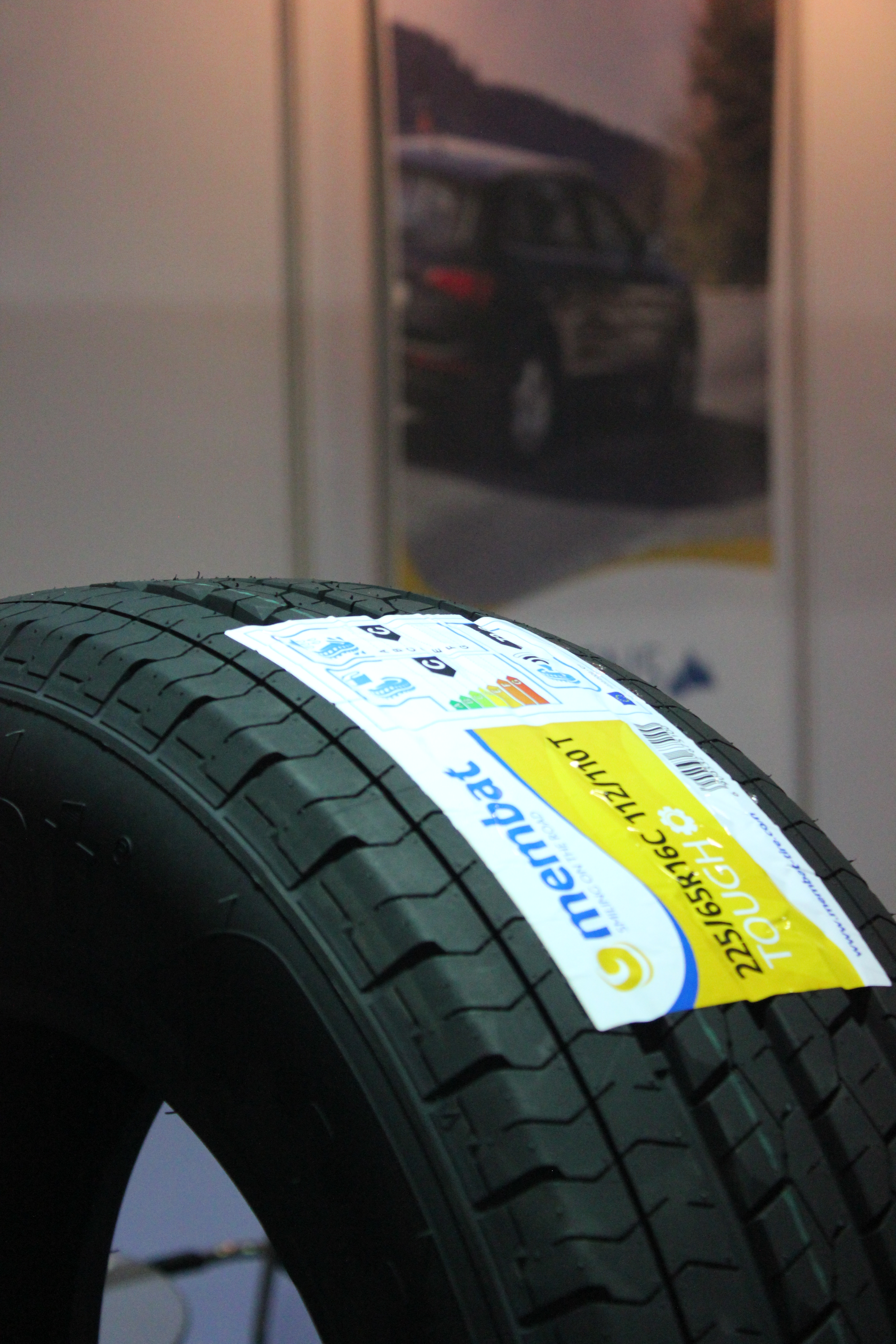 Spanish-based Membat exhibited at Citexpo for the third time this year. The company, which has been in business 10 years now, established its Membat private brand five years back. Demonstrating its private brand pedigree, the company owns the brand name, the moulds and has registered its patterns, which the firm is proud to say are designed in Spain. Production of Membat tyres began in 2012 and so these tyres are therefore entering the third year of manufacturing now.
Products are distributed in Europe (mainly Spain, France and Italy) as well as Mexico, Singapore, Turkey and Cyprus. Marketing is based on the pragmatic philosophy that you can compete but not win on price alone. As international trade manager Natan Banyeres told Tyres & Accessories during the exhibition in Shanghai, "There will always be a cheaper tyre, we try to differentiate from the other tyres made in China". The fact the company has achieved European Labelling standards is one such badge of honour. This is said to help in markets outside Europe such as Japan as well. And with certain products gaining CC ratings, you can see why. In addition the "designed in Barcelona" strap-line is also said to add value.
Size wise, the Membat product range has grown out of the brand's European offering and is now also leveraging opportunities and synergies with the business it does in Japan. However, unlike many in this part of the tyre trade, the line-up is not influenced or dictated to by the demands of the US market.
Membat to offer run-flat sizes
The ultimate aim is to develop a global branch. The fact that the company offers car tyres, and all-terrain plus SUV 4×4 products as well as van products shows how the plans are initially progress. The product portfolio will be widened later this year to include run-flat products that will be joined by further additional sizes within the production portfolio during the course of 2015.
The company's latest product additions include the "Potens" range of 17 to 20-inch SUV tyres, the "Intense line-up of four key 15 and 16-inch all terrain sizes and finally the "Tough" 14 to 16-inch van tyre sizes.
Membat produces in cooperation with a single factory in Qingdao, Shandong Province, with which the company has a "very strong partnership", Banyeres explained. And therefore there was no mention of any plans to change this.
Moving forward, we can look forward to a new Membat shortly (this is likely to be between the fourth quarter of 2014 and the first quarter of 2015) well as further appearances at key trade shows. Earlier this year Membat exhibited in Essen. In 2015 the company will invest in floorspace at Tyrexpo Asia and of course Citexpo 2015.
Read our show review article and view our photo gallery of the event here.