Facebook debut for Yokohama Rubber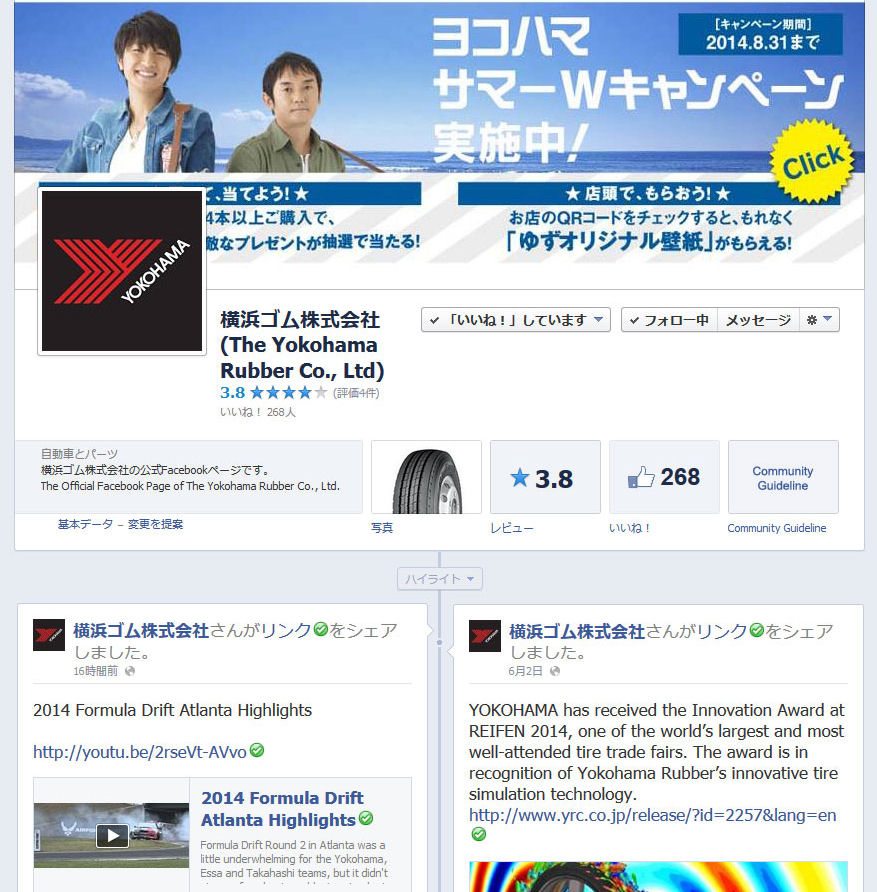 Yokohama Rubber has established a new official Facebook page as part of its efforts to strengthen information sharing via social networking services. The page – http://www.facebook.com/YokohamaRubber – began operating on 2 June and provides information in Japanese and, when reporting information of potential interest to international readers, in English. The company has also boosted its domestic market social media presence with the creation of an official Yokohama channel with Japan's leading video hosting service, niconico. This page – http://ch.nicovideo.jp/yokohamarubber – exclusively features Japanese language material.
Information included on Yokohama's Facebook page includes a wide variety of content that the company says cannot be transmitted via usual news releases, including new product information, pre-launch notifications, video contents, motor sports news, and event/campaign information.