Media prize for Bridgestone tyre launch event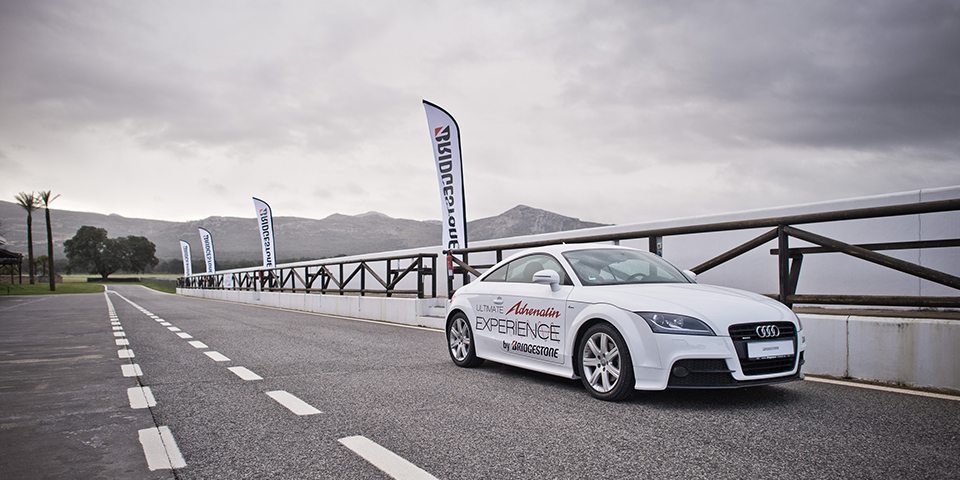 Bridgestone has won the 'Deutscher Mediapreis 2014' award in Germany for its launch of the Adrenalin RE002 urban sports tyre in 2013. The tyre maker's 'Ultimate Experience' launch event was voted top in the 'Media Idea of the Year: brand experience/event' category. The award was received by representatives of international media agency PHD Germany and OMG Fuse, agency for brand staging and social media, on behalf of Bridgestone Europe at the Mediapreis awards ceremony in Munich on 6 March.
Bridgestone says it targets the Potenza Adrenalin RE002 at "car enthusiasts who love a sporty feel and want exciting handling on their everyday urban circuit." The idea behind the launch was to boost the digital marketing campaign by inviting 60 of Europe's top automotive bloggers to test the Potenza Adrenalin for themselves. Accompanied by professional instructors, these bloggers were able to feel the thrill of Adrenalin behind the wheel during Bridgestone's 'Ultimate Experience' weekend at the Ascari circuit in southern Spain.
The event was received enthusiastically, generating positive and immediate brand coverage on the internet. In the month following the Ultimate Experience weekend, the bloggers posted 89 reports, photos, videos and articles on auto webzines and social networks – Facebook, YouTube, Flickr and Twitter – attracting more than 372,000 unique visitors and 806,000 visits.
"By letting bloggers experience Adrenalin on the Ascari circuit, we were able to accelerate the launch message down the digital highway," commented Jake Rønsholt, director, Corporate and Brand Communications, Bridgestone Europe.
The Deutscher Mediapreis is held by Werben & Verkaufen (Advertise & Sell), a German print and online publication for the media and marketing sectors.