Hankook limbers up for 11th appearance at Reifen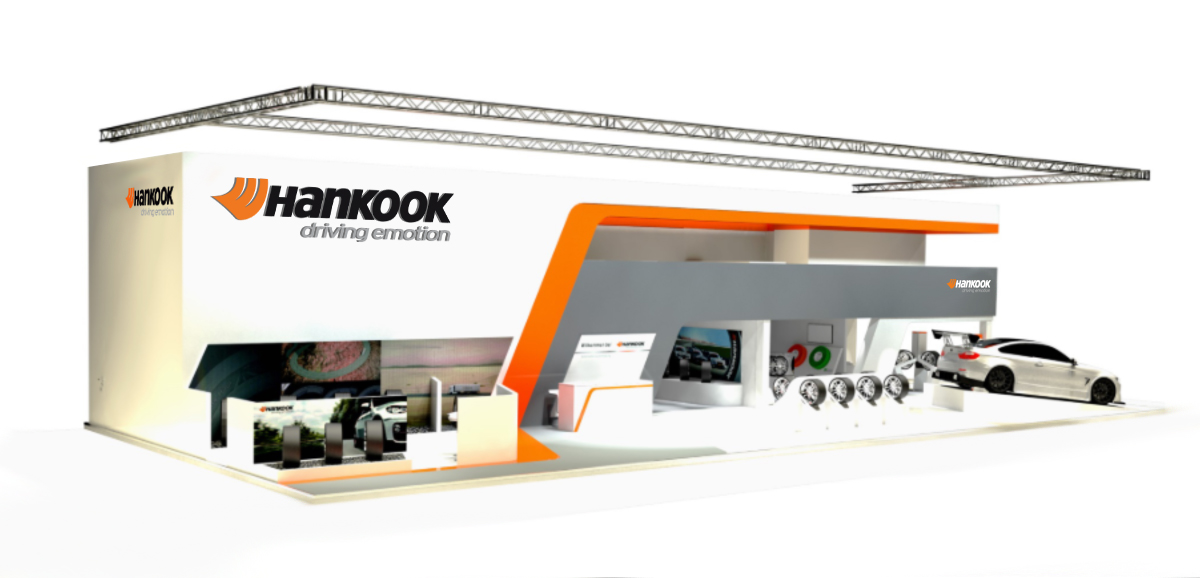 At this month's Reifen 2014 show in Essen, Germany, Hankook Tire will occupy more than 300 square metres of exhibition space at in Hall 3.0 (stand 3A32). At this, the 11th occasion the tyre maker has exhibited at the trade fair, Hankook will display an extended UHP line-up and will highlight its recent original equipment segment activities.
Perhaps the most visible element on the Hankook stand will be a tuned BMW 4-series coupé; the 4-series rolls out of the factory on Hankook's Ventus S1 evo2, and the AC Schnitzer-modified specimen on display at Reifen is the latest campaign vehicle and road ambassador for Tune it! Safe!
As one of the industry's leading trade fairs, 'Reifen' in Essen is a fixed date in the tyre manufacturer's calendar. The Korean firm will be represented at the show by its German operation, Hankook Reifen Deutschland GmbH. "It is always interesting to get feedback every two years here in Essen from our partners and customers of many years, as well as from many new guests from around the world. It reflects the successful development of the Hankook brand in Europe, which we are of course very happy about," comments Dietmar Olbrich, Hankook's marketing and sales director for German-speaking markets. "A lot has happened since our first appearance – our tyres have consistently established themselves among leading automobile manufacturers and alike, demonstrating the brands premium positioning. This is evident, among other things, in the announcement of numerous original equipping successes, which our performance and premium tyres have recently achieved, with the BMW Group and Daimler AG for example. They are of course prominently represented at our trade stand."
Thanks to its plant in Hungary and European Development Centre in Germany, the tyre maker says Europe has long since become its second home. Hankook says it aims to continue developing sustainable brand recognition through a "compelling and targeted marketing strategy," and it claims success in this area: Europe is now the manufacturer's most important sales region worldwide, accounting for more than 30 per cent of all sales. Hankook Reifen Deutschland GmbH is by far the company's largest local distributor on the continent.