Success for Maxxis Trepador in South Wales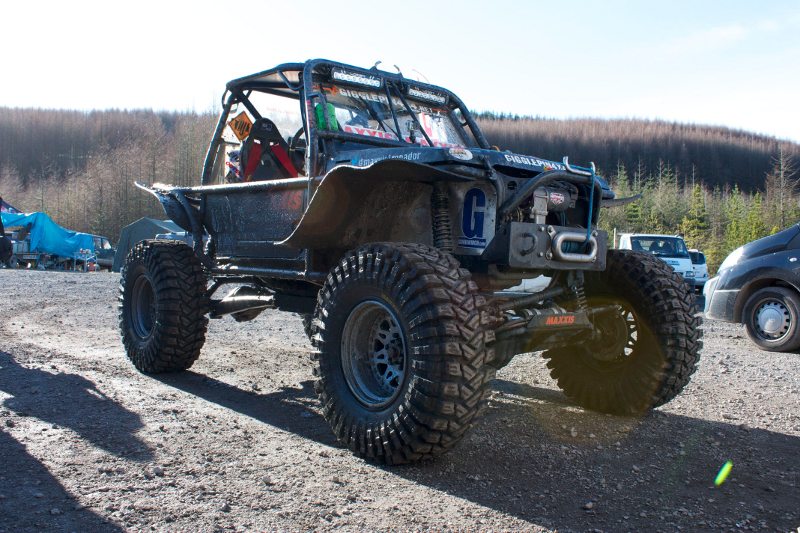 Maxxis is celebrating after the M8060 Trepador competition tyre came out on top at this year's Welsh Xtrem 4×4 event in South Wales. Five out of the top seven competitors were all using the M8060 Trepador competition tyre, making it the best performing tyre at the event.
The event, which is organised by Jason Morgan, is the second edition of the Welsh XTrem and was held at the Walters Arena near Glyn Neath in South Wales. The event involves three days of off-road endurance racing, with teams battling against each other over 2500 acres of rough terrain and natural obstacles to achieve the fastest times possible. With it just being the second year running, this year saw eleven teams out of forty-two from across Europe, choosing to run on Maxxis, with six of these achieving positions in the top ten.
After three days of competing over some of the harshest terrain in the UK, Maxxis sponsored Team Gigglepin Allan Sharp and Bun Turpie took the crown from its fellow team mates and last year's winners Jerry Hunt and Jim Marsden who this year achieved an impressive second place.
The growing partnership that Maxxis has established with the fast emerging off-road competition has given Maxxis a great platform for its off-road tyres, as UK managing director, Derek McMartin confirms: "The Welsh XTrem is developing into one of the UK's most exciting off-road competitions and to be a part of it right from the beginning is a great privilege and hugely beneficial for us. Seeing our M8060 Trepador tyre in the spotlight again is a fantastic feeling and an honour to watch 4×4 racers push them to their limits. Being a part of another extreme 4×4 event not only gives us the chance to be seen as an important player in the world of motorsport, it gives us the opportunity to further develop our tyres and enhance the capabilities of our competition range."