Access to motorsport 'greats' helping Maxxis develop competition range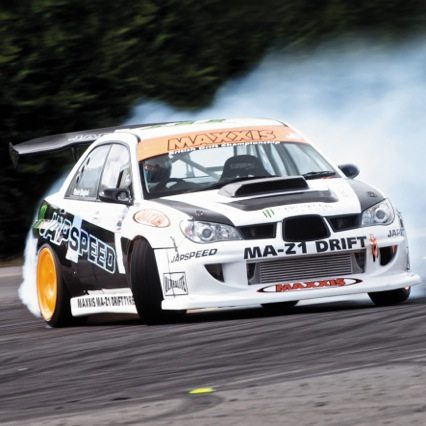 Maxxis managing director, Derek McMartin says that the company's established motorsport partnerships give it a great platform for the development of its range of off-road and high performance tyres. "Being able to support some of the greatest motorsport drivers in Europe means that we are able to push our tyres to their limits, whilst continuing to develop our range and ensure that we provide the drivers with the best tyres possible.
"The motorsport series' that we sponsor have developed into some of Europe's most exciting on and off-road competitions, and to be a part of the action not only gives us the chance to be seen as an important player in the world of motorsport, but also gives us the opportunity to enhance the capabilities of our competition range."
Over the course of the year, the tyre manufacturer's M8060 Trepador extreme off-road tyre, come out on top at the 2014 Welsh Xtrem and Ultra4 Europe series, while its MAZ1 rubber helped Team Japspeed pick up the Maxxis British Drift Championship Constructors Championship, as well as helping Shane O'Sullivan become the Super Pro champion.
Maxxis pronounces itself proud to sponsor some of the most successful motorsport teams and series in Europe, including Team Japspeed, Its a Drift Life, Team Gigglepin, Ultra4 Europe, Welsh Xtrem, Maxxis British Motocross Championship, GB Moto, Chris Walker Race School, Apico LPE Kawasaki, Pendrich Height Services Kawasaki and Maxxis SideCarCross. The company hopes that 2015 will prove as successful and packed with podiums as 2014.