Tarox releases Big Brake Kit for Golf GTI 7 Performance Pack models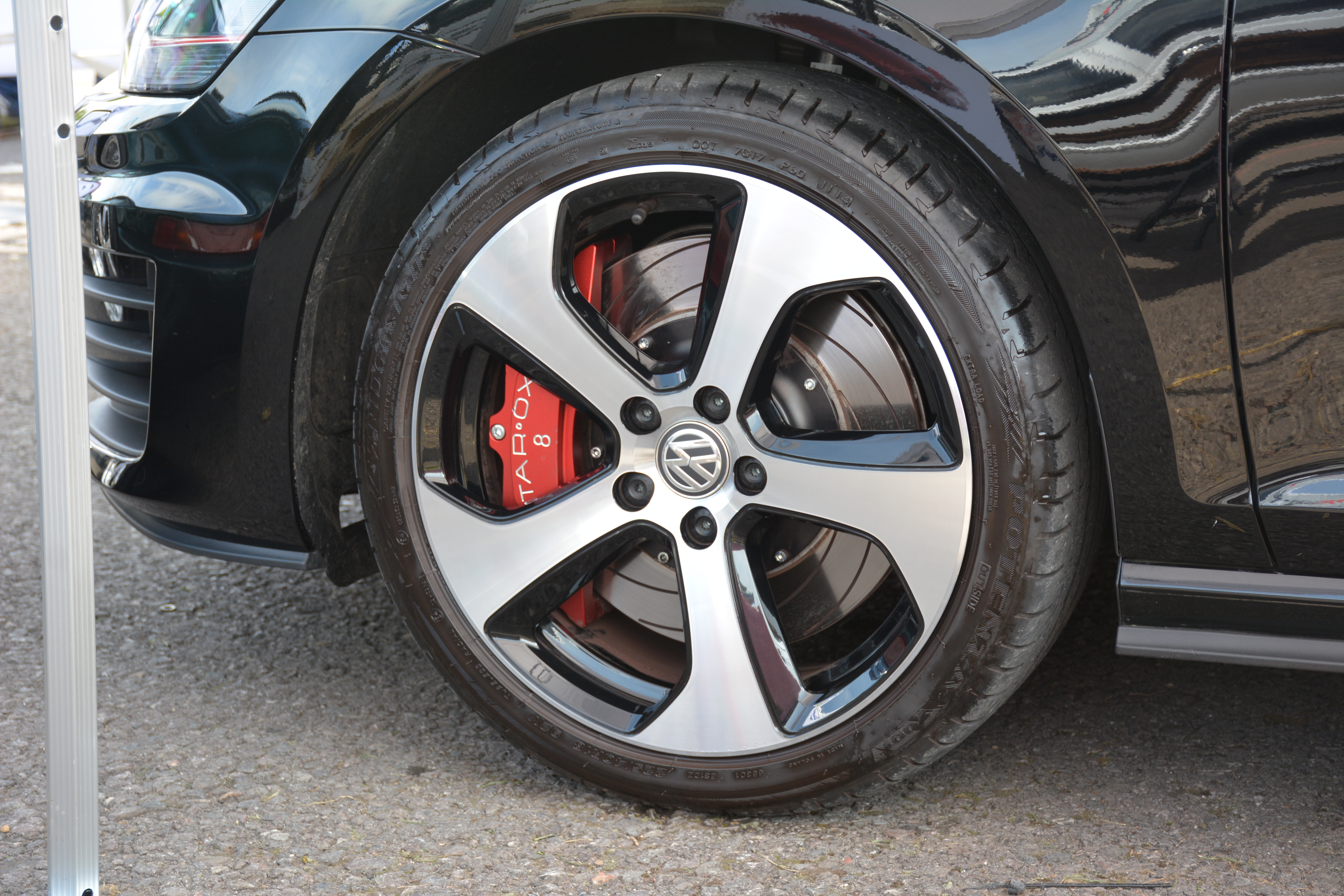 Italian braking expert Tarox has released details of its comprehensive new big brake kit for the new Golf GTI Mk7. The kit has been thoroughly tested by the firm's own UK demonstrator, following initial rig and dyno testing at Tarox's Italian factory and R&D centre. Custom-built and designed from the outset for the Golf GTI, the kit fits within the OEM 18" wheel without spacers or any kind of adjustment.
Based around the well-proven 360mm two-piece discs, the new kit features an eight-piston B360 calliper which can exert simply huge clamping forces while retaining superb feel and modulation. Each calliper is hewn from a solid aerospace aluminium billet, before being finished, anodised and hand-assembled. Each kit comes with the 'Corsa' pad upgrade ready fitted for suitability on road and track. As with all Tarox big brake kits, braided and coated competition quality brake lines and all brackets and hardware come in the kit, making it ready to fit.
The move to the new eight-pot calliper came after Tarox Italy recorded impressive base-line results from the OEM braking set-up. Tarox managing director, Valeria Taroni commented; "We knew that our current system works very well with the standard Golf GTI, but on driving the OE VW performance package I was surprised at how much the braking had improved from previous models.
"As a consequence we needed to carefully assess our components now that the bar had been raised. Our first job is data acquisition – plugging in monitors and sensors allow us evaluate the exact performance of the performance pack upgrade on the road and start to work on improving it further. Tests showed the Performance Pack car's ability to handle greater braking forces when compared to the standard GTI. This lead to the decision to modify our B360 calliper from the usual 10 piston arrangement to eight, which gave us the opportunity to increase the size of the pistons ensuring our system delivers a substantial increase in braking power while keeping that pedal feel and sensitivity that people expect – and love – from Tarox."
This approach is typical of the company's approach to tailor each new kit specifically for the recipient model, just as a suspension or wheel company will undergo extensive research and make numerous calculations based on the car's weight, power and intended use before designing a solution.