ADAC summer tyre test 2014 – the results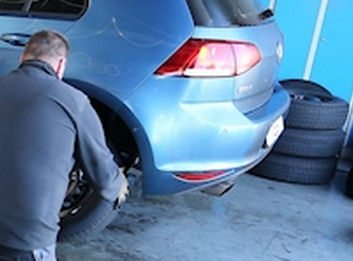 Motorwelt, the members' publication of German motoring organisation the ADAC, always held a prominent position amongst magazine tyre tests. Whether this will change due to the recent scandals remains to be seen. But in its recently-published summer tyre test, the organisation states in bold that it doesn't collude with tyre makers in any way, shape or form: "For more than 40 years the ADAC has tested tyres – neutrally and independently". For this latest test, the ADAC tested dry weather characteristics at Bridgestone's European Test Center in Italy and wet weather characteristics at Continental's Contidrom facility. While the German tyre maker's EcoContact 5 and the Bridgestone Ecopia EP150 were respectively the top and fourth-rated of the 16 size 175/65 R14T tyres tested, in the size 195/65 R15V test Bridgestone only managed 12th place out of 17 with its Turanza T001, while Continental's PremiumContact 5 ended up one position lower. If the tyre makers did have a hand in manipulating test results for the 15-inch tyres, they didn't do a very good job of it.
The size 175/65 R14T tyres rated 'good' include test winner the Continental EcoContact 5, the Hankook Kinergy Eco K425, Pirelli Cinturato P1 Verde, Bridgestone Ecopia EP 150, Falken Sincera SN832 Ecorun and the Nokian Line. A 'satisfactory' rating was given to the Firestone Multihawk, Michelin Energy Saver+, Barum Brillantis 2, Vredestein V-Trac 2, Goodyear Efficient Grip Comp and the Semperit Comfort-Life 2. Avon's ZT5 only managed an 'adequate' rating, while the Debica Passio 2, Kormoran Impulser b2 and Kleber Dynaxer HP3 were rated 'inadequate'.
For the 195/65 R15V test, Goodyear finished in first place with a 'good' rating for its Efficient Grip Perf. Other tyres given the 'good' rating were the Dunlop Sport BluResponse, Hankook Kinergy Eco K425, Fulda EcoControl HP, Nokian Line, Pirelli Cinturato P1 Verde and Vredestein Sportrac 5. Eight tyres received a 'satisfactory rating' – the Semperit Speed-Life, Kumho EcowinG ES01 KH27, Yokohama BluEarth AE01, Michelin Energy Saver+, Bridgestone Turanza T001, Continental PremiumContact 5, Nexen N blue HD and High Performer Sport HS3. Apollo's Alnac 4G was rated 'adequate' and the Federal Formoza FD2 'inadequate'.