Goodyear showcases BA labelled SUV tyre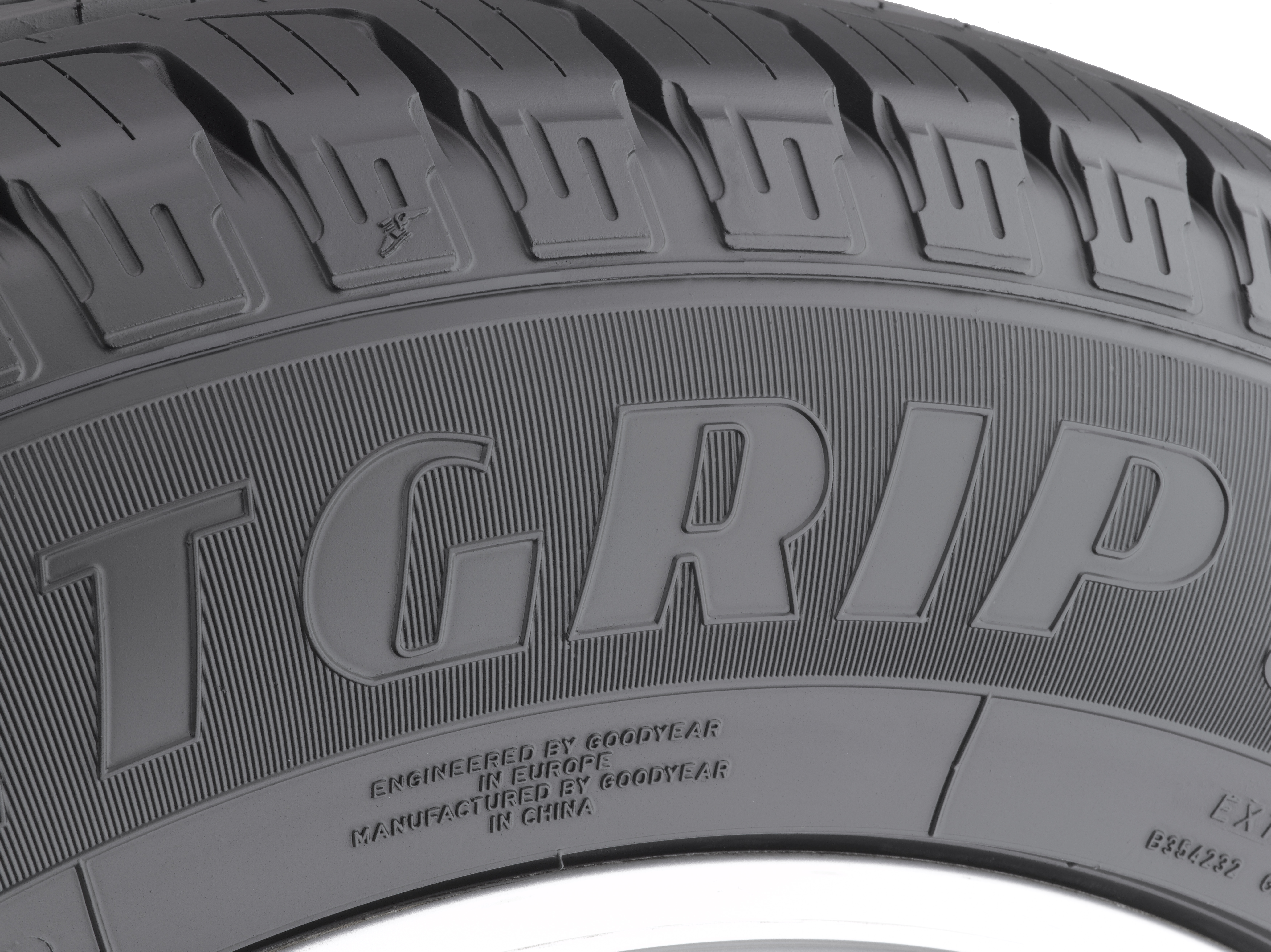 Manufacturer announces OE on new Nissan Qashqai
Goodyear is showcasing its a BA-BB label rated selection of SUV tyres at the Geneva Motor Show. Tyres shown include a BA labelled tyre on the new Nissan Qashqai 2014 edition, itself a new fitment for the company and a BB label on its Eagle F1 Asymmetric SUV tyre. According to Goodyear, the release follows on from the developments necessary for the AA concept tyre previously exhibited at Geneva and which subsequently was launched in a mass-production car tyre form. The message is that driven by its award winning EfficientGrip Performance, which features a BA label across a majority of sizes offered, Goodyear is now focusing its attention to the SUV and cross-over markets.
The EfficientGrip SUV tyre on show at Geneva is a 215/50 R17, the first of this range reach as high as BA. Then there is the BB-rated Eagle F1 Asymmetric SUV, itself the first under the Eagle F1 Asymmetric SUV category to hit BB.
"Developing tyres which score high on the European tyre label has been a key priority for Goodyear over the past two years", says Michel Rzonzef, vice president of the Consumer Tire Business at Goodyear EMEA. "Since its introduction we have supported the idea that the new tyre label would play an important role in tire dealer and consumer purchase decision-making, and this has been confirmed by our ongoing research. Of course we are also in favor of delivering a well balanced tire, which not only leads in label criteria, but also in the 50 criteria our internal tests cover to ensure we deliver a quality product".
"Today we are expanding our offerings and moving our advanced technologies into the SUV and cross-over markets", Rzonzef continues. "It is a segment that is often seen as a challenge when it comes to fuel efficiency and we believe we can play our part in changing this via, amongst others, the European tyre label grades. As the SUV and cross-over market grows, the demand for highly labeled tyres in this segment will grow with it. Our commitment to the European tyre label and our OEM partners in this field is clear and we look forward to announcing more successes in this field in the future".