Mitas to extend Sport Force motorcycle tyres range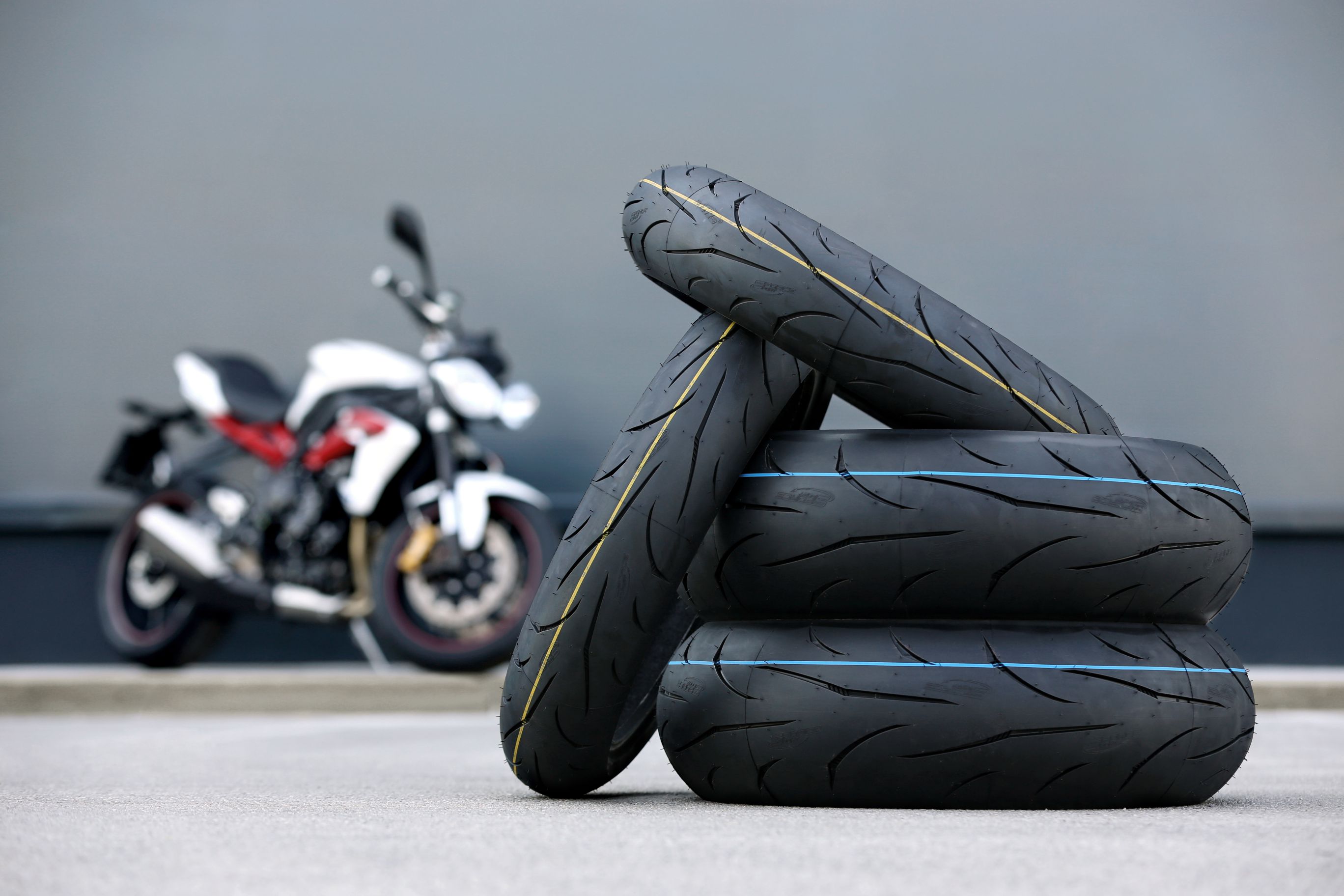 Mitas has announced that it will extend its range of Sport Force tyres for sport and touring motorcycles. One new rear and two new front tyres will be added to the range, first introduced in September 2013 with three rear sizes and one front size.
The Mitas Sport Force includes technologies such as OGT 3D (3-D Optimum Groove Technology); SCT (Strong Carcass Technology); and an FEA (Finite Element Analysis) optimised footprint.
The new sizes will allow riders of models from BMW, Honda, Kawasaki, Yamaha and more to fit Mitas Sport Forces.
"The Mitas Sport Force tyre line are the first radial motorcycle tyres made by Mitas. It is the result of an intensive four years of complete in-house development work. They are produced at the Savatech plant in Slovenia," said Ksenija Bitenc, managing director Mitas Moto.
Savatech was acquired by ČGS Holding a.s. in October 2012, as the parent company of Mitas laid foundations for the Mitas Motorcycle Business Unit. Savatech's and Mitas' motorcycle tyres units were integrated into Mitas Motorcycle Business Unit, and Savatech-made tyres will be gradually rebranded as Mitas. The Sport Force is the first product from Mitas Moto.