Mitas introduces Sport Force successor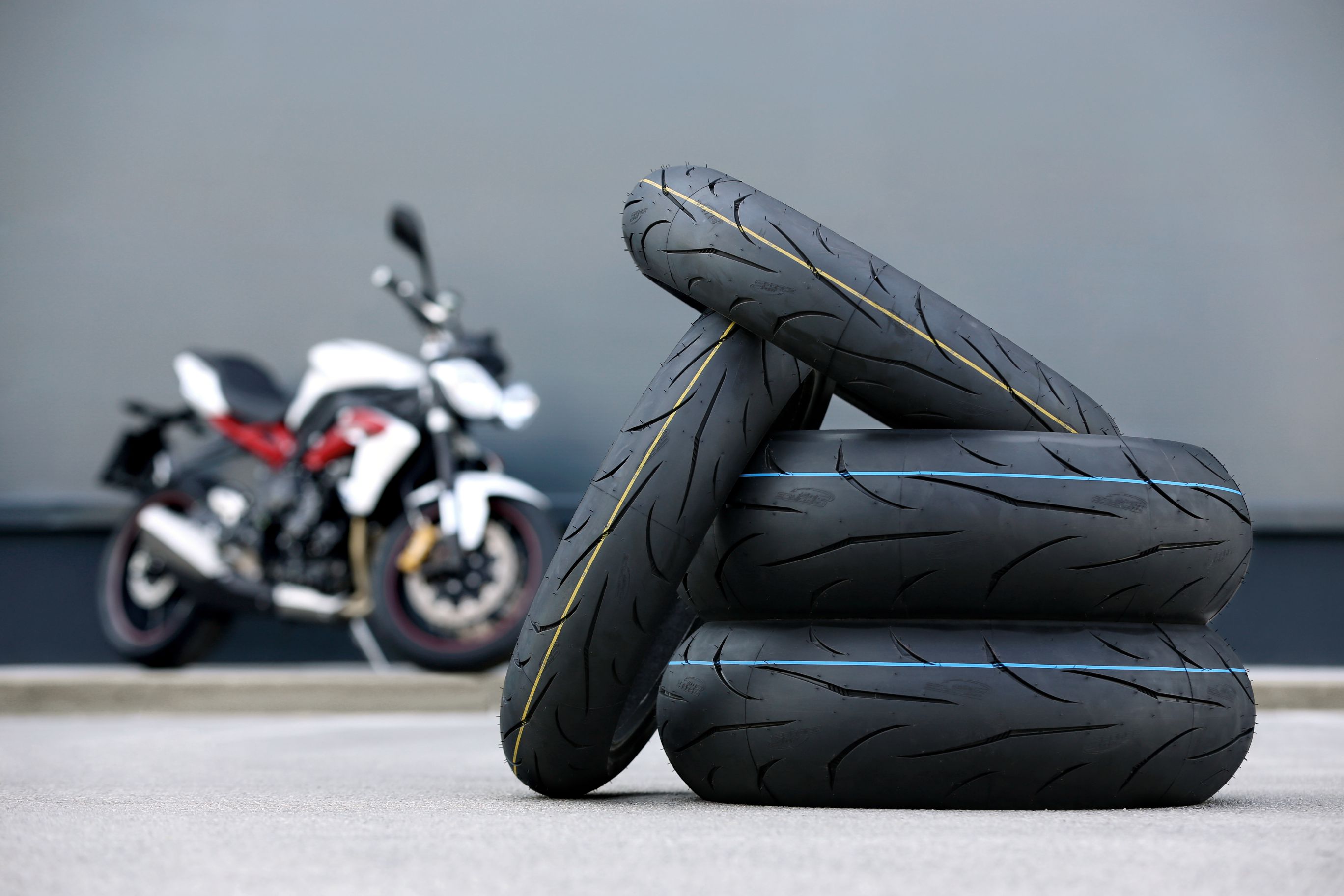 A little over a year ago, ČGS Holding a.s announced the formation of the Mitas Moto business unit, an entity that incorporates both the Mitas motorcycle tyre unit and the Savatech unit acquired by the company in October 2012. The first all-new product announced by the combined business unit was the Sport Force for sport, naked and touring bikes. This has now been succeeded by the Sport Force+, and this new-generation of tyre employs a tread compound developed using the latest findings from Mitas' research and development unit. Mitas Sport Force+ will be available in global markets as of February 2015. All sizes in the Sport Force+ range boast a (W) speed rating, allowing for use at speeds of more than 270 km/h (168 mph).
"Sport Force+ is the second generation of radial motorcycle tyres made by Mitas. We have improved the tyre tread compound to get an even more competitive sport on-road tyre," said Ksenija Bitenc, Mitas Moto managing director.
According to Mitas, the Sport Force+ is the result of recent development activities, intensive testing and the used of high-end elastomers built in the tyre's tread compound. "Sport Force+ boasts superior performances throughout the tyre service life achieved by using Strong Carcass Technology (SCT)," explains Mitas. "Sport Force+ delivers outstanding grip on different road surfaces, temperatures and conditions supported by OGT 3D-Optimum Groove Technology. Sport Force+ riders will appreciate easy and progressive cornering with maximum control and high-speed stability throughout the tyre service life. These characteristics were achieved by a combination of two different technologies, SCT and Finite Element Analyses (FEA), for definition of the tyre footprint."