Colour-coded sidewalls give MotoGP fans insight into tyre choice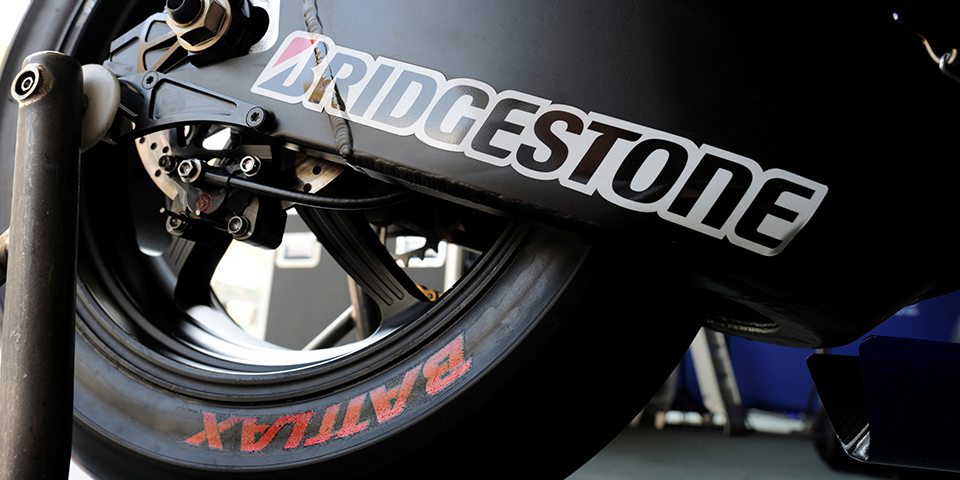 On Sunday the first race of the 2014 MotoGP gets underway at Qatar's Losail International Circuit, and Bridgestone says it "has not forgotten the growing army of fans attracted to MotoGP" in its sixth year as official series tyre supplier. To aid spectator involvement, the tyre maker has introduced a new sidewall colour marking system into the series and will debut this in Qatar.
Colour-coding will be employed on all four slick tyres used in the 2014 season: green for the extra-soft compound; white for the soft compound; black (no stripe) for the medium compound; and red for the hard compound. Fans will therefore be able to see which tyre compound each rider is using on the front and rear of the bike at any given time. Bridgestone says the change will also make it easier to distinguish between the tyre allocations of factory and open-class bikes, since these two classes of machine have access to different rear slick compound options over a race weekend.
"With the great impact of MotoGP racing on TV, and more and more fans tuning in to watch races, this new tyre marking system will make it easier to understand riders' tyre choices," opines Hiroshi Yamada, manager of the Bridgestone Motorsport Department. "I believe this will be a welcome change for fans, and will make the sport more attractive to the millions of people watching the action around the globe."
As only two options of wet tyre will be offered for each MotoGP round, wet tyres will retain the existing marking system with the plain, black tyre denoting the harder option and a white stripe indicating the softer option.