Calibre 7Twenty alloy wheel designed for drifting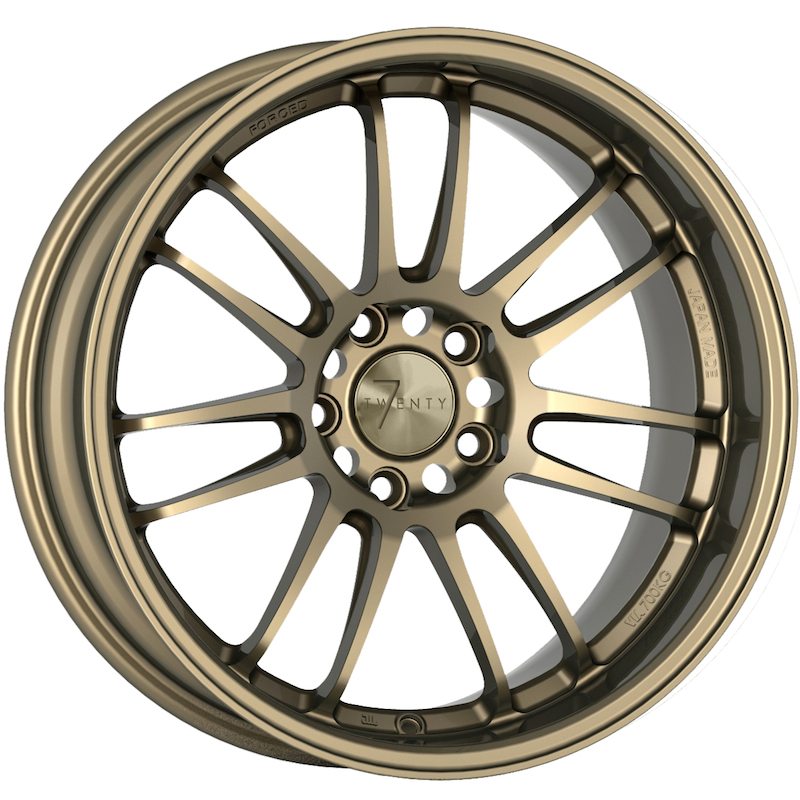 UK wheel distributor Wheelwright has released a new product in its private brand Calibre range which offers performance tuned for drifting. Developed in association with British Drift Championship SuperPro champion Michael Marshall from Team MNM, the Calibre 7Twenty features a seven spoke design and "monobloc" casting for increased strength and lightness.
The wheel's look alludes to the traditional design of the Tsuchiya era, with seven split spokes leading into a deep dish. The wheel is finished in a traditional matte bronze and, despite its lightness, offers a robust, JWL accredited performance. It is also designed to be affordable, with prices starting at £150. The wheel will be fitted by Team MNM's collection of drifters, and is suitable for road use too. The 7Twenty is available in staggered 8.5 x 18", 9.5 x 18", and 10.5 x 18" sizes in popular 5×114.3 and 5×120 stud patterns, and a range of offsets (ET 12, 22 and 38).