New Calibre alloy wheels from Wheelright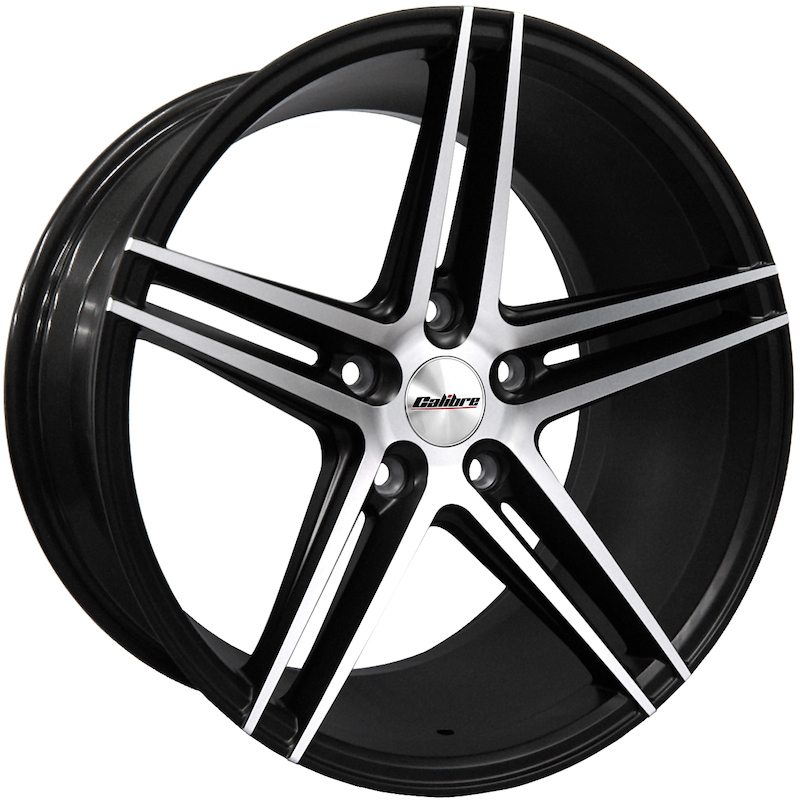 Wheelwright, the UK's largest wheel importer and wholesaler, has released details of a new concave addition to their 2014 collection: the Calibre CC-S. The 2014 programme features the brand new split five-spoke CC-S. According to the company, this style comes as a result of responding to "the dramatic increase in demand for deep concave styles". Designed to retain "an air of OEM sophistication", the precision engineered CC-S boasts a contemporary matte black/polished finish which accentuates the concave effect of the five spokes as they reach from the centre to the rim edge.
The CC-S has been produced using flowform monobloc casting in order to support the strength and lightness of the design. In addition a brand new SDUC (Super Deep UnderCut) has been used to remove some aluminium below the spokes to make the rim look bigger, making it even lighter. This technology is limited to a small selection of wheel manufacturers globally, and Calibre's technical team have taken the opportunity to embrace this new production method. Despite its lightness, the design is robust and offers a welcome and affordable embellishment, set to adorn a wide range of executive vehicles from saloons to coupes, fitting its place in the Calibre Couture collection.
Staggered 8.0 x 18", 9.0 x 18"; and 8.5 x 19", 9.5 x 19" sizes are available in popular 5 stud fitments.
Prices are set to start from just £138 per wheel for this new premium design.