A 'Good Day' with Ice Cube and Goodyear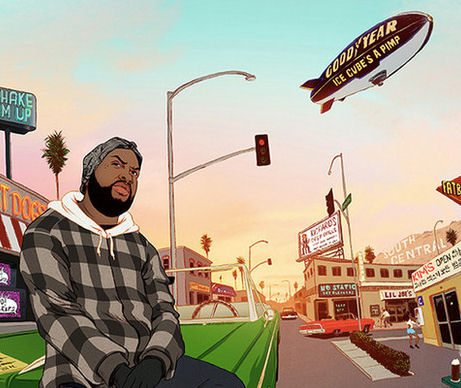 In his 1993 song 'It Was a Good Day', rapper Ice Cube described the highlights of a particularly enjoyable day he spent in South Central Los Angeles, including seeing his name in lights on the Goodyear Blimp. It's taken more than 20 years, but Ice Cube can finally cross this experience off his to-do list; on 20 January – 22 years to the day since Ice Cube's 'good day' is said to have taken place – Goodyear Tire & Rubber teamed up with the hip-hop artist and actor in his "Good Day" campaign to raise money for a Los Angeles-based children's charity.
Ice Cube, otherwise known as O'Shea Jackson, launched his charity this year to raise US$25,000 for Los Angeles kids and teens at A Place Called Home to give them the best day ever. To make the charity more successful, Jackson reached out to Goodyear to fly the company's blimp over the city. Goodyear said that while it is unable to accommodate most requests it receives from charities, Ice Cube's "unique proposal" got its attention and it agreed to help. The iconic blimp flew over Los Angeles on 20 January, recognising Jackson's "good day", and gave the kids and teens from A Place Called Home a great day by giving them blimp rides.
Paul Fitzhenry, senior vice-president of global communications with Goodyear, said Jackson was to ride in the blimp with the kids and teens; the message 'It's a Good Day' was displayed on the airship's side. "This unique proposal got our attention," said Fitzhenry, "and we want to make sure this group of kids has a 'Good Day.'"
According to the charity's website, the $25,000 target has now been exceeded. The site also describes Goodyear as the "most baller company ever", which apparently is a very good thing indeed.