Wootton Tyres first in Stapleton's Matador re-fit Programme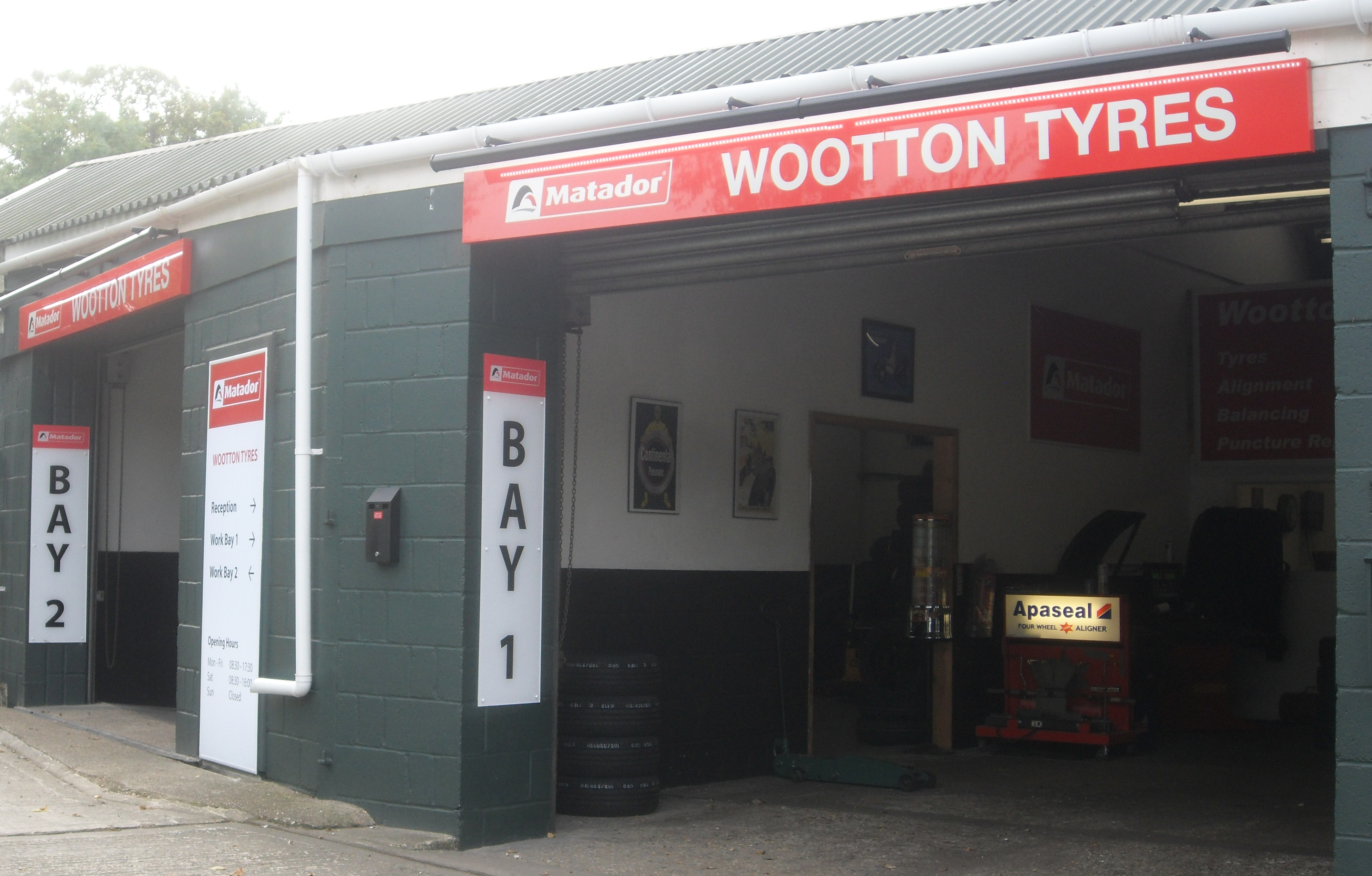 Stapleton's has commenced its series of re-fits in line with its Matador Key Dealer Programme.  Wootton Tyres, an independent tyre retailer on the Isle of Wight, became the first depot to be re-branded to reflect its participation in the programme, and Stapleton's says many more are to follow.
"This exciting and ambitious initiative was born out of our 'Working for the Customer' philosophy, which in practice takes the form of a commitment to listening to what our retailers have to say and coming up with innovative ways to help them become even more competitive and profitable," explains Stapleton's head of General Wholesale, Nigel O'Hara. "Our stable of hugely popular exclusive brands is a prime example of that ethos – and with its comprehensive and amazingly affordable quality mid-market range and Continental pedigree, Matador is right at the forefront of the strategy."
Building on the existing Key Dealer Programme, which offers preferential pricing, promotional and marketing support and a range of branded work wear and point of sale materials, the Matador re-fit programme takes the concept to its logical conclusion by giving retailers support of the value and weight previously associated only with premium brands such as Bridgestone, Dunlop, Goodyear, Pirelli, Michelin, and Continental.
"Because Matador comes from the Continental stable our customers know that their mid-market range is as strong on quality as it is on affordability – so tyres like the excellent MP46 & MP71 and MPS320 van tyres are always in demand with our existing customers," said Wootton Tyres boss Richard Coates. "This re-fit is exactly the kind of support we needed – and now it's all finished we're looking forward to introducing more motorists to what's probably one of the best value ranges of PCR, 4×4 and van tyres on the market."
"Wootton Tyres is just the first of many in what is, of course, an exercise in brand-building, for Matador, Stapleton's and of course, the individual retailers," O'Hara continues. "Equally importantly, though, this is our way of showing our appreciation to our retail partners for the enthusiasm and support they've shown for Stapleton's exclusive brands in general and Matador in particular – and the idea is to grow the Matador brand hand in hand with the retailers' own business."