Pirelli supports Tyre Safety Month with Burton College classes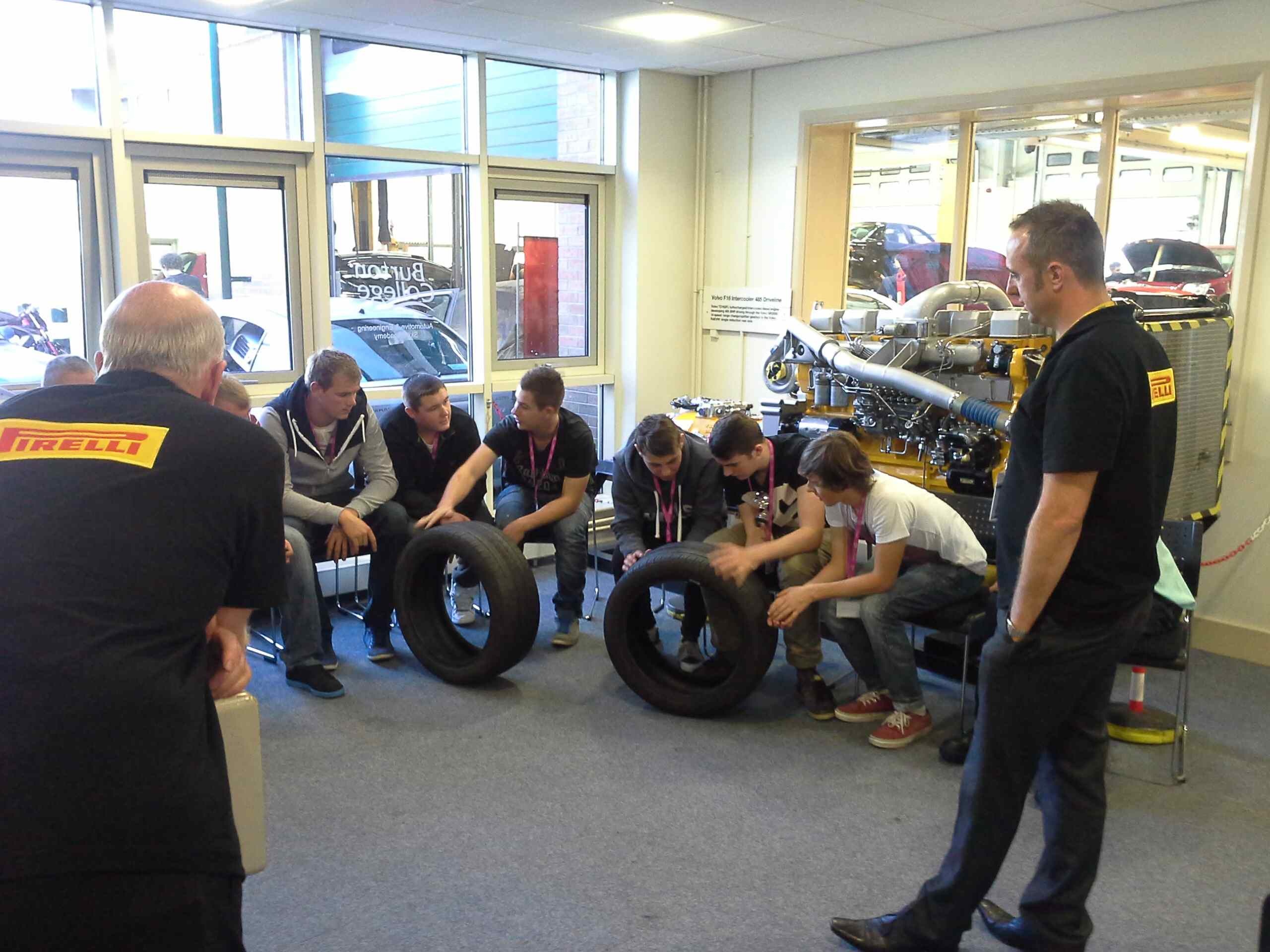 Pirelli has held a number of tyre safety classes at the local Burton and South Derbyshire College. The initiative ran as part of the manufacturer's support of TyreSafe's Tyre Safety Month this October, and aimed to educate students on the importance of tyre safety and checking tyre pressures.
During the 45 minute sessions, Pirelli staff members demonstrated the 20p method of checking tread depth popularised by TyreSafe, placing the coin into the main grooves of the tyre, while students were given the chance to examine a series of damaged tyres to help them identify defective and worn tyres so that they know what to look for when conducting their own checks. Students were also given tyre checks by one of Pirelli fleet service engineers.
As part of the initiative, Pirelli ran a prize draw that gave one student or employee from Burton and South Derbyshire College a chance to win a set of tyres to the value of £1000.
Pirelli UK Managing Director Dominic Sandivasci explained: "Tyre Safety Month is the perfect opportunity to remind motorists of the importance of checking tyres. Tyres are the only point of contact between the car and the road and so correct tread depth and correct tyre pressure are vital to motorists' safety. Under-inflated tyres affect handling and grip and can often lead to unpredictable vehicle behaviour. By focusing on colleges as part of this year's initiative, we hoped that the message about tyre safety would be ingrained into their consciousness from a young age."
Kathleen French, Learner Mentor for Motor Vehicles at Burton and South Derbyshire College, added: "We were delighted to have Pirelli representatives visit our learners and increase awareness of the important issue of tyre safety. The college prides itself on having excellent industry links, giving learners access to specialist knowledge and opportunities within the industry."