Pirelli 'perfect fit' Facebook promotion announces winners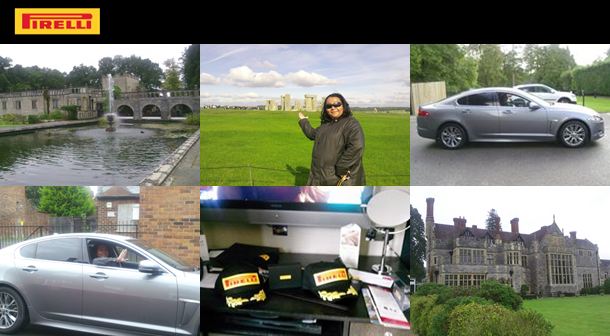 Pirelli's 'perfect fit' promotion, run through Facebook, has come to an end, with its five winners enjoying an all-expenses paid weekend getaway. The six week promotion offered Pirelli Facebook fans five weekend packages, including the use of popular car models such as a Range Rover Evoque or the new Mercedes A-Class, both of which use Pirelli tyres as original equipment.
Pirelli UK marketing manager Wayne Nickless commented: "Working alongside the world's most prestigious car manufacturers, Pirelli has created bespoke autographed tyres which aims to create the perfect fit between car and tyre. The specially marked tyres work in conjunction with the car to help provide one of the finest driving experiences in the world."
The promotion – which went live in June – was run through the IRIS content hub; Facebook users could play an interactive game, which required them to take part in a 'car personality test' encompassing a selection of fun-based questions. Based on the answers, a 'car personality profile' was created where each user was then associated with a specific car and homologation tyre, as well as a short description of his or her personality.
The winners were Jennifer Stevenson from Aberdeen, George Worboys Wright from Letchworth, Sharon Pearson from Faversham, Ellie Jacobs from Reading and Barbara Parr from Ellesmere Port.
Nickless concluded: "At Pirelli UK, we wanted to highlight this innovation so our marketing team ran the 'perfect fit' promotion on our Facebook page to try and spread the word. We had an overwhelming response to the competition with over 10,000 fans playing our interactive game. It's fantastic to hear that our prizewinners enjoyed their getaways and were able to experience first-hand how our autographed tyres work in tandem with the specifics of each car."