Tag: Steve Rotherham
In the three months since the Tyred Campaign for a ban of all tyres older than ten years on all commercial vehicles launched, support has been forthcoming from a broad base of sources. Powerful and influential people in business and politics getting behind Tyred include Maria Eagle MP; Steve Rotherham, Liverpool Metro Mayor; Stefan Hay, CEO – National Tyre Distributors Association (NTDA); and Vinay Parmar, executive director of National Express Coaches.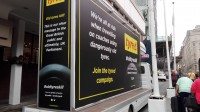 The tyre industry has been involved in numerous awareness-raising campaigns over the years. The quality and creativity of these has increased significantly, especially in the decade since TyreSafe came into existence. However, when Frances Molloy re-launched the "Tyred" campaign on 30 June 2017, you couldn't help but feel that you were witnessing something quite unique. As most of us in the industry already know, Frances' son Michael Molloy died in a coach crash in the summer of 2012 that was caused by poor condition, 19 and a half year-old tyres. In fact no tyres on the coach were less than 10 years old. So when she says that Tyred is all about taking old tyres off the road, people listen.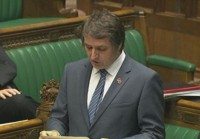 The campaign for tighter laws on aged tyres has taken another step forward with the presentation of a Bill in the House of Commons calling for a maximum age limit for tyres fitted to public service vehicles. The Ten Minute Rule Bill was introduced by Liverpool Walton MP Steve Rotherham yesterday, and although approval is by no means certain it achieves the important aim of increasing awareness of the dangers aged tyres can pose. Per the Bill, operating a public service vehicle with tyres that are ten or more years old would become an offence; this age limit would be enforced by Traffic Commissioners, and tyre age checked and recorded during the annual vehicle test. Rotherham also stated that the Bill would accommodate tyre manufacturers' ongoing research, and the proposed maximum age limit could thus "easily be increased" should evidence verify that a newly-developed bus or coach tyre was "demonstrably safe" beyond ten years of age.