China's GS Tire raises Cambodia investment to $300 million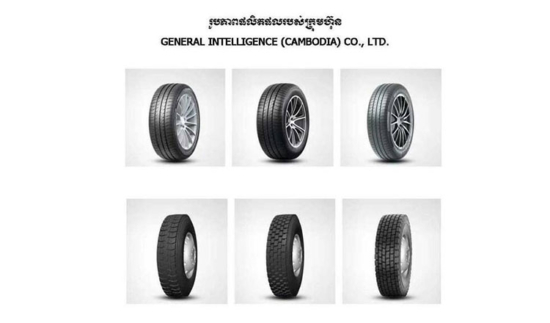 On 11 January 2021 Jiangsu Province Department of Commerce approved Jiangsu General Science Technology Co. Ltd's (GS Tire) US$300 million investment in a new tyre factory in Cambodia. Company stock market filings had previously described that factory as a $204 million investment, which suggests the scope of the project has increased significantly.
Amongst other things, the strategy behind GS Tire's large-scale factory investment is to make the most of the new Regional Comprehensive Economic Partnership Agreement (RCEP), which came into effect on 1 January 2022. Purportedly the world's largest Free Trade Agreement (FTA), RCEP covers 30 pe cent of the world's population and member countries include China, Japan, South Korea, Australia, New Zealand and 10 ASEAN countries. According to China Rubber Industry Association CRIA, "RCEP will have a profound impact on the upstream and downstream development of the tyre and rubber industry chain."
GS Tire's Cambodia factory construction is scheduled to take around 18 months and, once at full production, annual capacity will reach "5 million semi-steel radial tyres and 900,000 all-steel radial tyres". The project is located in Sihanoukville Special Economic Zone, Cambodia, and is jointly developed in partnership with Hongdou Group, the controlling shareholder of GS Tire. For GS Tire, the Cambodia investment forms part of its "5X strategic plan", which includes efforts to increase exports sales in the United States, Europe, Asia and Africa.
Meanwhile, in December 2021, GS Tire announced that it has also increased the capital for the company's first overseas plant by $78 million. That plant is located in Thailand and appears to follow a similar pattern to the Cambodia operation. Or rather, based on the successful experience of the Thailand project – which has endured through pandemic-related complications – GS Tire has pressed on with its Cambodia plans.
As a result of the Cambodia and Thailand investments GS Tire will soon have three production bases in China, Thailand and Cambodia respectively, with Thailand and Cambodia plants both having attracted around $300 million of investment. From there company says it is "actively exploring new modes of foreign trade development" and is "striving to build a national tyre enterprise with international influence".
In order to facilitate the construction of its Cambodia tyre factory, on 17 January 2022, GS Tire registered General Intelligence (Cambodia) Co., Ltd.